Sandy shuts down Activision data centres
Call Of Duty and Guitar Hero multiplayer affected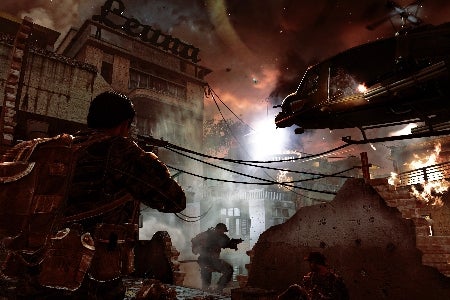 Hurricane Sandy, which has caused widespread damage across the east coast of America, has also damaged Activision data centres and shut down online play for a handful of titles.
"Due to the hurricane that affected the East Coast of the United States, multiplayer gaming with some of our online title is experiencing connectivity issues. We appreciate your patience," said an Activision statement.
One Of Swordsreports that the following games are affected:
Call of Duty: World at War (all platforms)
Call of Duty: Modern Warfare 2 (PS3)
Call of Duty: Black Ops (PS3, PC, Wii)
Guitar Hero (all titles and platforms)
The storm has also delayed midnight launches of Assassin's Creed III, and Take-Two postponed its quarterly earnings call until a more "practical" time.