Sandy rains out Assassin's Creed III launch parties
GameStop scuttles midnight events as Take-Two postpones quarterly earnings call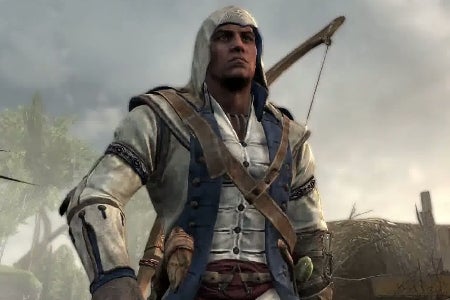 When Hurricane Sandy hit the northeastern US last night, it caused widespread flooding, left millions without power, burned an entire neighborhood in New York City to the ground, and killed more than a dozen people. The storm also caused a couple of gaming companies to change their plans, one in anticipation of the weather, one in reaction to it.
On Monday afternoon, GameStop posted a note on its Facebook page cancelling its midnight launch parties for Assassin's Creed III at all northeastern US locations in the storm's path. Ubisoft also urged its fans to exercise caution in advance of the storm, telling them to heed all safety advisories in their areas and noting that the game would still be available after the storm had passed.
This morning, Take-Two Interactive postponed its quarterly earnings report and investor conference call "due to catastrophic weather conditions in the region of its corporate headquarters" in New York. The release and call had been scheduled to take place after the close of trading today. However, the Wall Street stock markets aren't opening at all today, still shuttered in the wake of the storm. Take-Two said it will announce new details for its earning release and call "as soon as practical."