Samsung working on "curved display" smartphone
World's biggest handset manufacturer plans October launch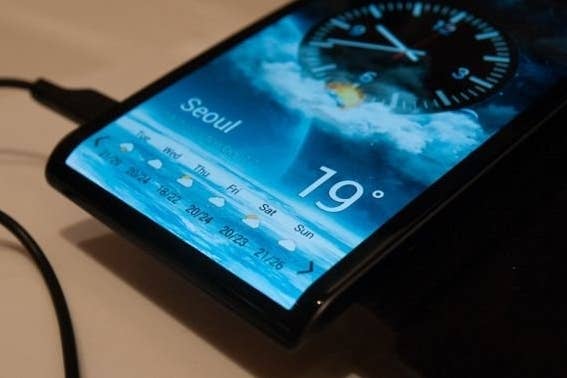 Samsung has announced that it will be making another pioneering handset release this October, when it is set to unveil the world's first curved display smartphone.
Mobile business head of strategic marketing D.J. Lee revealed the plan at the South Korean launch event for the Galaxy Note 3. Precious few details of the phone were discussed, only that it would launch in the company's home territory next month. No plans for a global release were made public.
Samsung is now the world leader in handset manufacture, having overtaken Apple fairly recently. It's also working hard at breaking new markets and technological innovations, launching its own smartwatch in the shape of the Galaxy Gear last month. However, that machine has been under fire for a limited feature set and compatibility - a mistake Samsung would do well to avoid repeating here.
Samsung does have experience with curved screen technology, having launched a range of curved-screen OLED televisions this year. Nonetheless, it's very likely that the first generations of phones to use the technology will be relatively unambitious compared to the flexible and wearable models the technology will hopefully evolve to facilitate. So far, early prototypes of flexible displays are all that has been publicly shown, but once they become mainstream they could revolutionise the entire sector.