Saber Interactive accuses Spintires publisher Oovee Games of defamation
Ongoing battle between two companies also encompasses debate over payments for simulator's solo developer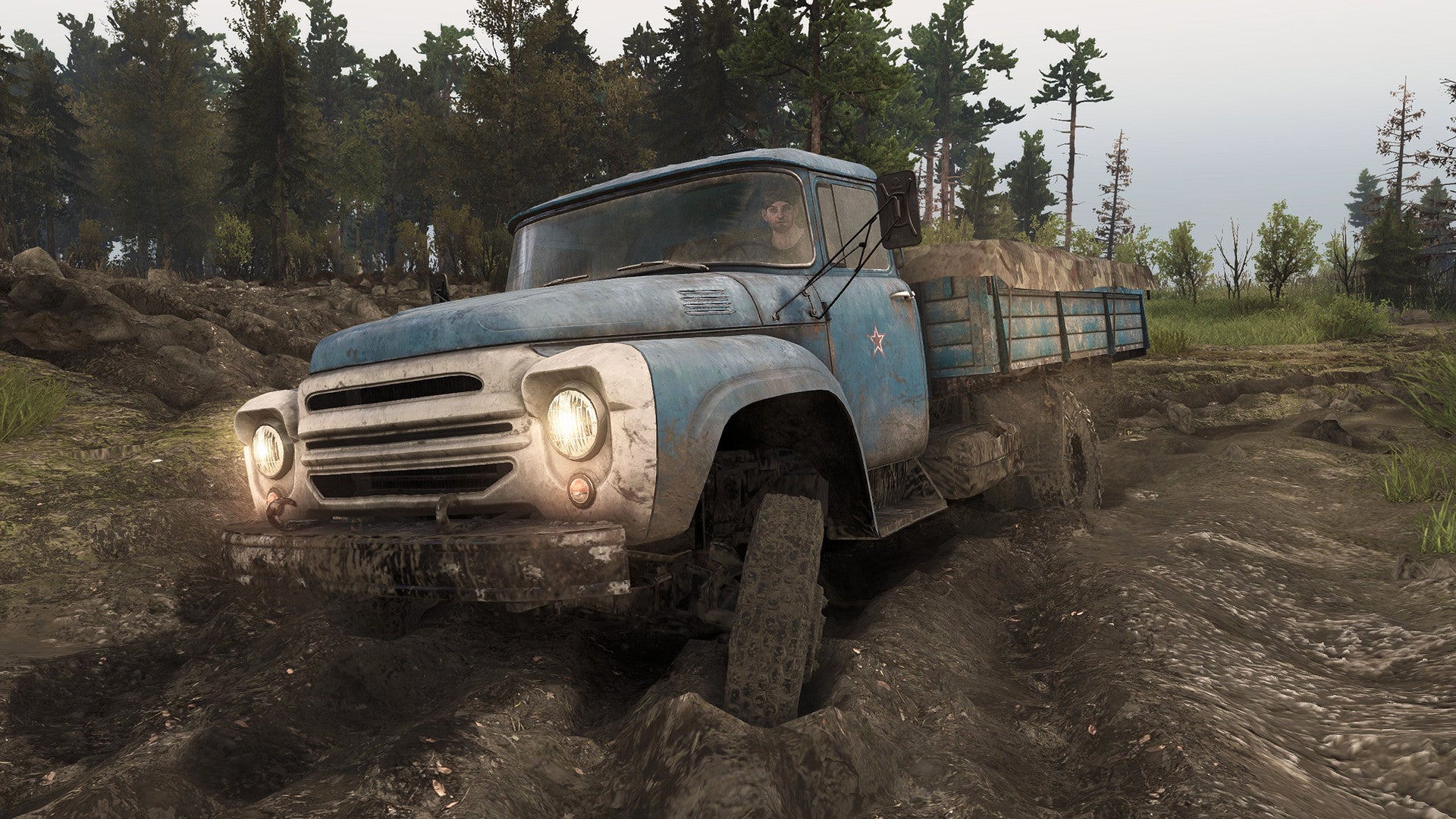 A long-running legal dispute between Saber Interactive and Oovee Games has escalated with the former accusing the latter of defamation.
Spintires publisher Oovee issued a press release via a law firm announcing it has asked a court to throw out claims it faces from Saber. Eurogamer reports Saber has since filed a defamation claim in response to these allegations.
A spokesperson told the site: "Nearly every line in Oovee's press statement contains a falsehood or a misrepresentation."
Meanwhile, Spintires -- the game at the centre of the dispute -- remains unlisted on Steam, despite a brief return earlier this year.
The disagreement between the two companies has been running since the driving simulator launched in 2014. The game was originally developed by Saber coder Pavel Zagrebelnyy, who signed a deal with UK-based publisher Oovee to bring his project to market.
Spintires went on to sell millions of copies and is the company's only release to date.
However, the two firms disagreed over several factors, including which company owned the rights to Spintires and how much Zagrebelnyy was paid, with Saber telling Eurogamer its employee had received less than half of what he was owed.
In 2016, it was agreed that Oovee owned the rights to Spintires and that Saber was licensed to make "improvements and enhancements."
Saber later developed the console versions and worked with Zagrebelnyy on two sequels, Mudrunner and Snowrunner, which sold several million copies.
Oovee told Eurogamer these come under the aforementioned improvements and enhancements, and claims it is owed 25% of the royalties from both games, amounting to tens of millions of dollars.
The dispute extends to the rights over theme music, trademarks for the game and various spin-offs and even individual tractor designs.
Speaking to Eurogamer, Oovee CEO Devin Milsom said: "We've lost millions on top of spending millions from Spintires being [delisted from Steam]."
The Saber representative told the site: "While it is our position to refrain from commenting on details of ongoing matters subject to dispute, we will say this press release from Oovee is nothing more than an attempt to use public opinion to force a settlement."
You can read more about this dispute in Eurogamer's original and extensive 2016 report.