Saban hires Sorensen for Playforge president
Former LucasArts president lands at The PlayForge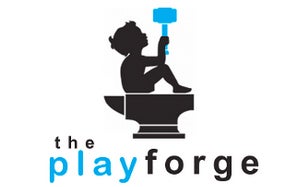 Saban Brands has announced the hiring of Jack Sorensen as the new president of its mobile social gaming studio, The PlayForge. Sorensen will oversee the development of new mobile titles and work to expand and promote The PlayForge's current IP, including flagship mobile game Zombie Farm.
Sorensen is a long-time industry veteran, with 9 years as president at LucasArts and 7 years at THQ as executive vice president of worldwide studios.
"Jack brings a wealth of experience in gaming and digital entertainment that will be a tremendous asset to Saban Brands as we work toward our goal of further expanding our reach from online and television to mobile," said Saban Brands president Elie Dekel. "His extensive experience combined with his recent work as an entrepreneur and advisor in the mobile game industry make him uniquely suited to take The Playforge to the next level."
"I am honored to have been provided with the opportunity to further grow such a talented studio's leadership position in the digital space," said Sorensen. "Saban Brands has undertaken ambitious initiatives to expand its digital footprint in the last year and I am excited to continue that momentum in the months to come."
Saban Brands acquired The Playforge in August of last year, based on the strong performance Zombie Farm.