Söderlund: DICE begged for Battlefront
EA Games Label boss on DICE's passion for Star Wars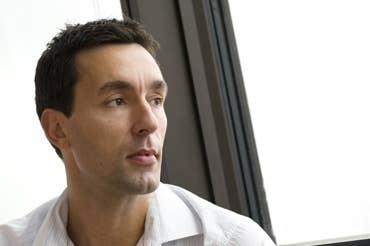 Patrick Söderlund, executive vice president of the EA Games Label, has revealed that DICE specially requested the chance to work on the Star Wars: Battlefront series, despite being a studio with a reputation for preferring its own IP.
"DICE is a very particular place and they are very proud of what they do and you don't really tell them what to do," he told CVG.
" I didn't anticipate them wanting to work on a license - they've always been new IP or their own IP. But they were just like, 'we would kill to make this game' and the whole studio started talking about it like, 'please give us this game'."
He said that was the point at which he decided to get in touch with president of EA Labels Frank Gibeau.
"'If they want it that badly, then the game will be freaking awesome - we have to figure it out'. So we figured it out, we got them the game and it was that simple. They begged to do it, the opportunity was there and that's exactly why you'll see a game that will be what it needs to be."
He also spoke about the long-awaited sequel for Mirror's Edge, saying company support for the project was "tremendous" and adding that the original sold 2.5 million copies.
"I'll be honest with you: we've been looking at Mirror's Edge for many years and had small prototype teams and incubations around what it could be. But it wasn't until Sara Jansson, who is now the producer on it, came to me and called Karl-Magnus Troedsson and said, 'listen, I have an idea for what this could be'. She presented a vision so inspiring that we were like, 'we have to build this now'."
"The interesting part is that it was a game that could only be built in gen 4 and that was cool. I liked that because what they're doing, it's not possible on the current generation."