Rust hits 1 million sales milestone
Facepunch Studios scores big with early access title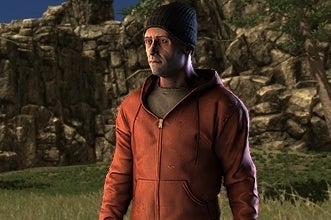 Last night Garry Newman, the developer behind survival title Rust, revealed that the game had sold 1,001,570 since its alpha release on December 11.
Last month Newman discussed the success of the game, which is still in development, with GamesIndustry International.
"Yeah - we never, ever expected anything to dwarf GMod's success. I did some rough maths this morning: in terms of profits, from sales and royalties, in a month Rust has made about 40 per cent of what GMod has made in about nine years. We can't really believe it."
His studio, Facepunch Studios, is also known for sandbox physics game Garry's Mod. In November it was announced that Garry's Mod had sold 3.5 million copies.
During the interview he also confirmed there were no plans for a price change as development continued.
"I'd feel kind of cheeky asking any more for it, really. Maybe that will change a year or so down the line, but for now it's not changing. Right now it seems like a good price to stick at."