Runescape finds new global marketing manager
Jagex has hired former Xbox exec Simon Etchells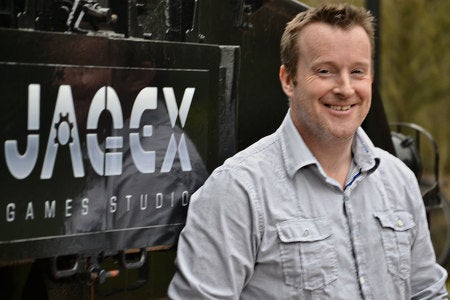 RuneScape developer Jagex has found a new man to oversee all marketing activities for its popular MMO, as Simon Etchells has been appointed global marketing manager for the brand.
Etchells comes to Jagex from the Microsoft Xbox group, where he served as product marketing manager EMEA 1st Party Xbox, overseeing the launch of 1st party titles for Kinect and playing a key role in global franchises such as Forza, Gears of War, Fable and Halo. He has been in the industry for more than 20 years, serving in senior roles at Vivendi Universal, LucasArts, Square Enix, Electronic Arts and Nokia.
"RuneScape's success is second to none so it's a great honour to be working on such a hugely popular and well-established IP," Etchells commented. "This is one of the most exciting Marketing roles in the industry and I am looking forward to using the knowledge and experiences from my previous roles to help create the strategies which will further grow RuneScape's popularity around the world."
David Solari, Jagex CMO, added, "Simon has an impressive track record working on extremely successful games titles. His vast experience, coupled with a vast knowledge of games marketing, will help advance the marketing efforts for RuneScape as the game continues lead the market of free-to-play digital MMO's this year and beyond. "
Jagex, which is the largest independent games developer and publisher in the UK, promised that 2012 will be a "historic year" for RuneScape and the company.