Rovio's value halves following investor exodus
Angry Birds developer cites spiralling user acquisition cost for profit forecast shortfall
Rovio's share price has plummeted by nearly 50% following a profit forecast that fell well below investor expectations.
The Angry Birds developer announced revenue will decline this year with an adjusted profit margin of 9-11% compared to 10.6% in 2017, adding that it expected sales of €260-300 million versus €297 million the year prior.
Worryingly for investors, these figures came in well below the forecast 14.5% and sales of €336 million.
The publisher went public in September 2017 and was valued at $1 billion. Following yesterday's mass sell off however, the company's value halved.
As reported by Bloomberg, furious investors forced Rovio bosses to break a self-imposed silence, holding a conference call as shareholders began offloading stock for €4.90, well below the IPO price of €11.50.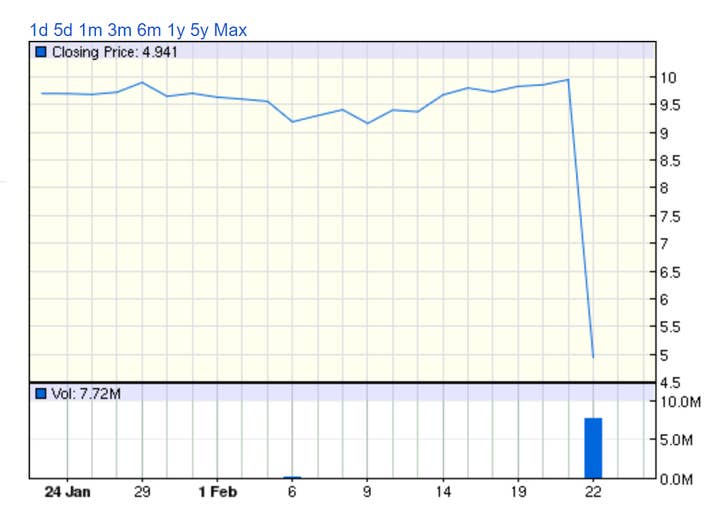 Speaking on the call, company CEO Kati Levoranta told investors that Rovio would meet its long-term targets of a 30% profit margin.
"That still holds and we stand behind it...we believe that in long-term the 30% EBIT is achievable," she said.
"We see that happening in the market with our peers, and we believe we are in a good position to do the same thing, in the long-term."
Doubt had already been cast on Rovio following a third-quarter report that also failed to meet expectations. Asset manager FIM told Bloomberg the outlook was "hugely disappointing".
The company blamed spiralling user acquisition costs which more than doubled in the fourth quarter and equated to 24% of its games unit revenue. Additionally, Angry Birds toys and licensed products fell by more than 50%.
"They've had to own up to the fact that they're having to buy revenue with expensive marketing spend," said FIM analyst Aaron Kaartinen. "The games have to have genuine pull and at the moment, they just don't really have such games."
The company's success has, since 2009, rested almost entirely on the back of Angry Birds. In 2015, it was forced to cut a third of its staff after games like Clash of Clans and Candy Crush chewed up huge swathes of the mobile market.
A year later, Rovio regained some ground with the Angry Birds movie but has failed to re-establish itself as the de facto king of mobile, with releases such as Tiny Thief and Jolly Jam falling well short of Angry Birds' achievements.
Rovio is set to publish its annual results on March 2.