Rovio to launch Young Adult novel series
Mintie Das' Storm Sisters is already being targeted for a film adaptation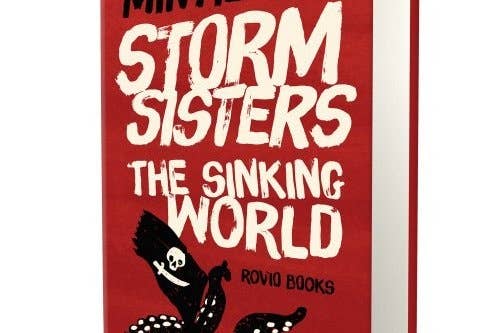 Rovio Entertainment is capitalising on the current boom in Young Adult fiction by publishing its own series of novels: Storm Sisters, the first volume of which has been short-listed for a prestigious trade event.
Mintie Das' Storm Sisters: The Sinking World has been selected along with ten other novels for, "Books at Berlinale." The event, jointly organised by the Berlin Film Festival and the Frankfurt Book Fair, is specifically designed to highlight books suitable for film adaptations.
The Sinking World isn't even due for release until later this year, and yet it triumphed in a pool of more than 130 entries. The second novel in the series, The Frozen Seas, will be published shortly after the first, and Rovio has already lined up deals with "leading publishers" in France, Hungary, Indonesia and Finland.
"It's thrilling to see Storm Sisters garnering so much attention before it even hits the shelves," said Laura Nevanlinna, Rovio's Publishing Director, in a statement. "To be a part of Berlinale shows us the exciting potential our new young adult series has both as a novel and a possible film."
The Finnish company behind the mobile phenomenon Angry Birds has presented itself as more than just a game developer for many years, even publicly aligning its goals with those of multimedia entertainment companies like Disney.
Book publishing has been a part of that vision for a while already, but Storm Sisters is particularly notable for having nothing to do with the company's core IP, Angry Birds.
Thanks to The Guardian.