Rovio hires Playfish vet as head of games division
Jami Laes joins Rovio as executive vice president of games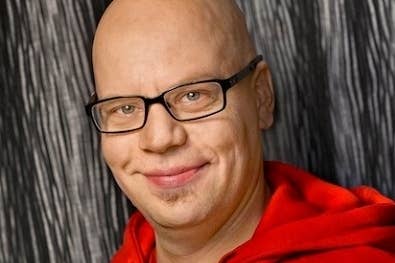 Rovio Entertainment has hired former Playfish vice president of global studios Jami Laes as its new executive vice president of games. In his new position, Laes will head up the company's game division. Prior to his time with EA Playfish, Laes worked at Digital Chocolate as vice president of studios.
"Thinking back, this was a natural next step in my career. I have always been a huge fan of Angry Birds and it has been great to see the phenomenal success that Rovio has already achieved," said Laes. "Even so, we've only seen a fraction of what can be achieved with great brands like Angry Birds and Bad Piggies and I wanted to be a part of building that story."
Previous EVP of Games Petri Järvilehto has decided to leave the company.
"Our games unit will, as it has up to now, continue playing a pivotal role in Rovio's success. Jami´s diverse international background and vision of the quickly-evolving games industry makes this the perfect moment for Jami to jump in and take us to the next level. His expertise consists of a unique combination of creative process leadership and mobile and social platform knowledge which adds great value to our team," said Rovio CEO Mikael Hed.
[Image via VentureBeat]