Angry Birds was initially seen as "boring"
Ville Heijari talks about transforming a game into an entertainment brand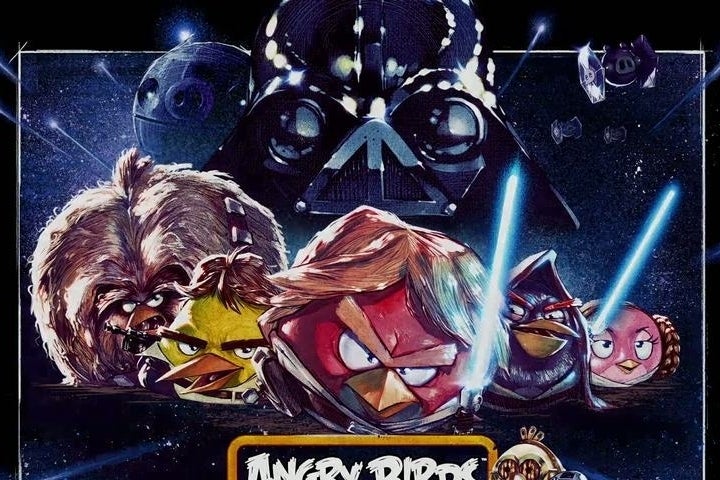 Rovio's rare feat with Angry Birds is galvanizing enough of a following around a piece of entertainment to set the foundation for a global franchise. Hearing the company talk about what it takes to pull it off, it's clear that there's more to it than the entertainment itself.
When Star Wars first gained mass appeal, everything seen in the first film short of interstellar bodies was on store shelves less than a year after it released. By the time Darth Vader and his Empire were striking back, children had spent years living in that universe through toys, lunchboxes, t-shirts and enough other nick-knacks to fill a bedroom.
If there's a direct model for what Rovio has done with Angry Birds, that's it. About a year after Angry Birds became a bona fide hit, the Finland-based company was already drawing 30 percent of its revenues for the IP from licensing, merchandise and other areas outside of game sales, including theme parks. Late last year it hinted that there's a film in the works. Earlier this week, it announced plans to develop a cartoon for television.
Rovio senior VP of brand marketing Ville Heijari retraced Angry Birds' trajectory to worldwide phenomenon in a fireside chat at [a]list summit New York. Surprisingly, initial reaction to the game when it launched in Finland was lukewarm.
"The characters are not interesting, sound design is boring, everything is average," Heijari said of the first sentiments Rovio heard about the game.
That makes the story of how Rovio embraced this brand that much more interesting. Seeing that initial reaction, the company turned to a territory by territory approach, targeting press and game forums. Despite the disappointing launch, they knew they had a fun, polished experience on their hands.
"You have to have the goods to share," said Heijari. "There has to be that magic X factor so whoever plays it gets hooked."
They eventually made Angry Birds number one in the iPhone App Store in Finland, then Sweden, then other European countries. According to Heijari, UK was the "turning point." Once it showed up there, Apple started to take notice.
Once Apple takes notice, Heijari said, "The product has to be really, really polished."
For a Finnish company that started when three guys left college in 2003, and grew to twelve developers over the next six years, getting Angry Birds noticed by Apple was a big deal. Three years later, Rovio employs 540 people in offices in Finland, Sweden, China, New York and Los Angeles, and it's looking to expand into Japan and Korea. It's no longer just a mobile game maker. Of those locations, only two are game studios and developers make up less than half of the company at a total of 220 people. The rest are there to nurture IP, develop them into brands, license, market, strike deals and drive the kind of expansion around entertainment IP that Star Wars and even its new parent Disney can appreciate.
Read the full story on [a]list.