Rockstar Vienna's former CEO joins Socialspiel
Dr. Niki Laber joins the Vienna-based social games developer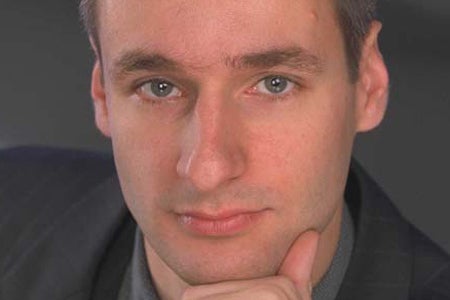 Austrian social games developer Socialspiel, which itself was formed by ex-Rockstar Vienna and Deep Silver Games members in 2010, has recruited another ex-Rockstar Vienna member, former CEO Dr. Niki Laber, who will manage the day to day business and corporate development. At the same time, Socialspiel announced that it's acquired mobile gaming startup Spielwerk.
Laber founded Neo Software in 1993, which was later acquired by Take-Two and Rockstar Games in 2002. Laber then managed the growth of Rockstar Vienna as it developed top titles like the Grand Theft Auto III/Vice City double-pack, Max Payne 1 & 2 and Manhunt 2. When Rockstar Vienna was shuttered in 2006, he founded Games That Matter, which was subsequently acquired by Deep Silver Games and rebranded to Deep Silver Vienna. He and and much of the Socialspiel team were responsible for the production of Cursed Mountain and Dead Island.
"With Niki as Partner we have gained the support of a long time industry expert," said Helmut Hutterer. "Niki is an incredible enrichment for us, supporting us with international business and corporate development to help us and our partners with worldwide distribution of our games."
"In our industry you keep running into the same great people - the Socialspiel team who I know already for many years from working together at Rockstar and Deep Silver have many exciting new iOS and social gaming projects in development and I'm happy to now be a part of their growth," said Dr. Laber.
Regarding the Spielwork acquisition, Socialspiel CEO Helmut Hutterer added, "Spielwerk's experience developing intuitive, bite sized iOS apps and games is an excellent addition to our rapidly-growing team. This is the next logical step in expanding our company as we shift into development more accessible mobile games on iPhone, iPad and other mobile platforms."