Rockstar Games joins AIAS Hall Of Fame
Leslie Benzies, Dan Houser and Sam Houser will be presented by Phil Harrison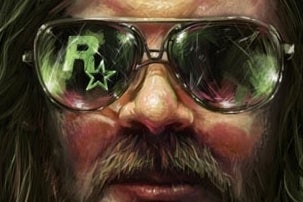 Rockstar Games' Leslie Benzies, Dan Houser and Sam Houser will be this year's entrants to the Academy of Interactive Arts & Sciences Hall Of Fame.
"Sam, Dan and Leslie have developed some of this generation's defining interactive masterpieces," said Martin Rae, president of the AIAS.
"It is an honour to induct the Rockstar team to the Academy's Hall of Fame, they are among great company. Their commitment to their craft and their passion in creating such memorable experiences is a true testament to their achievements as auteurs."
The three Rockstar developers will join previous inductees like Gabe Newell, Tim Sweeney, Dr. Greg Zeschuk, Dr. Ray Muzyka, Mark Cerny, and Bruce Shelley. Rockstar has the distinction of being the first company to see three of its team inducted.
"A rare combination of cultural savvy, technical prowess and a deep passion for interactive entertainment has made Rockstar Games a global success story that has helped propel the games medium forward," added corporate vice president of Microsoft Phil Harrison, who will present the trio.
"I am proud and honoured to present Leslie, Sam and Dan with this award on behalf of the entire industry."
The honour will be bestowed at the 17th D.I.C.E. Awards on February 6 at the Hard Rock Hotel Las Vegas, an event that will be co-hosted by Felicia Day and Freddie Wong.