Rocket League scores 5 million downloads
Psyonix has a major hit after less than one month on sale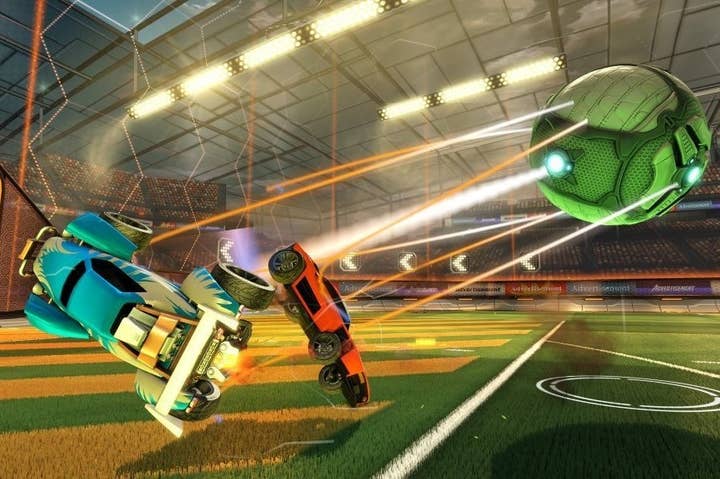 Rocket League has been downloaded more than 5 million times, substantially less than a month after it was first released.
Psyonix launched the game for PlayStation 4 and PC on July 7, and a combination of positive reviews and word-of-mouth recommendations made it an immediate success. It reached 4 million downloads a week ago, so this new milestone shows that interest in the game remains strong.
AMAZING! More than 5 MILLION downloads since we launched on July 7! Your continued support for our game is truly humbling. Thank you.

— Rocket League (@RocketLeague) July 29, 2015
Of course, the fact that Rocket League was among the free games on PlayStation Plus for July can't be ignored. Psyonix didn't break down those downloads by platform, but SteamSpy pegs its total player-count at just over 500,000. Given its $19.99 price-point on Steam - coupled with whatever compensation arrives as part of its inclusion in PlayStation Plus - that's a solid return for Psyonix.
And it's a solid foundation to build upon. Psyonix was founded in Florida in 2000, and it self-published Supersonic Acrobatic Rocket-Powered Battle-Cars, Rocket League's antecedent, in 2008.
Speaking to Polygon, Psyonix VP Jeremy Dunham said that Rocket League has doubled that game's lifetime sales already. Given the sheer goodwill surrounding the game right now, the stage is set for the company to push that success further still.
"It's a much stronger response than we ever imagined, and the studio is ecstatic about it," he said.