Robotron: 2084 dev honoured with AIAS Pioneer Award
Arcade veteran Eugene Jarvis recognised by Academy of Interactive Arts & Sciences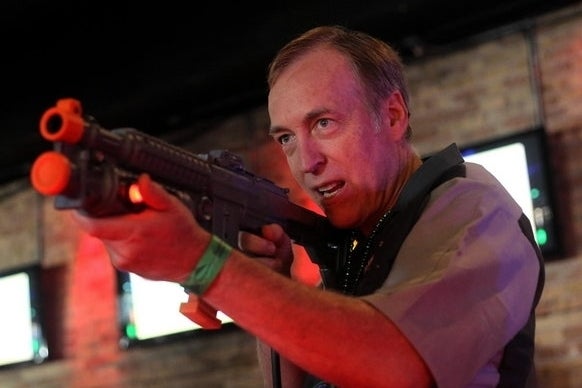 Eugene Jarvis, the man who started his career in the coin-op days with Defender, Stargate, and Robotron: 2084, is to receive the Academy of Interactive Arts & Sciences Pioneer Award.
"As we celebrate a new golden age of gaming at this year's D.I.C.E. Summit, it is only fitting that we acknowledge a key player from the golden age of coin-op who was so instrumental in establishing the interactive industry we enjoy today," said AIAS president Martin Rae.
"Eugene Jarvis truly pioneered much of how we play now - from introducing dual joystick controls which are so familiar today to unleashing game play elements that challenged players in completely different ways."
More recently Jarvis has headed up Raw Thrills, the development studio behind Target: Terror, and The Fast and the Furious, before that merged with Play Mechanix in 2006. In 2008 he became DePaul University's first Game Designer in Residence.
Previous recipients of the award are Activision co-founder David Crane, Bill Budge, Ed Logg, Dave Lebling and Marc Blank. This latest award will be presented by Zynga senior creative director Mark Turmell at the D.I.C.E. Awards next February.
"Eugene is simply the quintessential American game designer," said Turmell.
"I joined Midway so I could work with Eugene, and I apply his teachings to my own games every single day. I learned more from my time with him than during my other 30 years of game making combined. His games have taught a generation of game developers how to innovate and succeed; the design elements and his approach to tuning are timeless."