Baer, Alcorn to receive AIAS Pioneer Award
"Father of Video Games" and Pong creator will be honored during next month's DICE Awards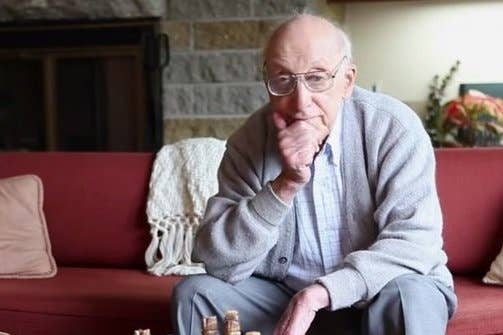 The Academy of Interactive Arts and Sciences today announced its Pioneer Award recipients for 2015, paying tribute to Ralph H. Baer and Al Alcorn and the contributions they made in building the industry as we know it.
Baer, who passed away last month, is often referred to as the Father of Video Games for creating the first video game system in the late 1960s, The Brown Box. He later licensed the design to Magnavox, which turned it into the first commercial gaming console, the Odyssey. A prolific inventor, Baer held more than 150 patents and found success beyond video games creating electronic toys and other consumer products, including the Milton-Bradley memory game Simon.
Alcorn joined the gaming industry in 1972, when he was hired by Nolan Bushnell to be Atari's chief engineer. Alcorn set to work on a coin-operated video game version of ping-pong, and within three months, he had created Pong. Alcorn's stint with Atari would also see him create the first video game on a custom chip (the home version of Pong), and put his skills to work on the hugely successful Atari VCS (later renamed the Atari 2600).
The pair will be honored February 5 during the 18th DICE Awards at the Hard Rock Resort and Casino in Las Vegas. Electronic Arts chief creative director and AIAS board member Rich Hilleman will present Alcorn with his award and honor Baer posthumously.
"Ralph and Al are the very definition of Pioneers," Hilleman said. "Every publisher, every developer, every platform and all of the billions of players in the world stand on their sturdy shoulders. I am one of many who owe nearly all of what I have done to the remarkable talent and vision of these two giants. And, while Ralph is no longer with us, he was aware of this award and I know he was honored to be receiving this recognition from his peers. It will be one of my greatest pleasures to see Baer and Alcorn, these two visionary lights, join our Pioneers."