Roblox takes aim at a billion daily users
Company "confident" in long-term goal as it reports quarterly daily active users up 25% to almost 66 million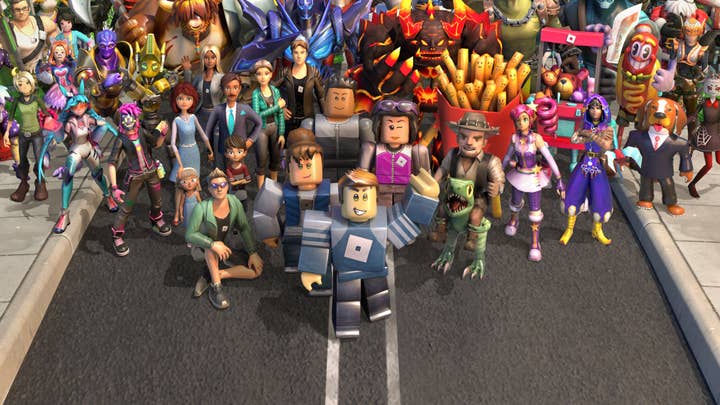 Sign up for the GI Daily here to get the biggest news straight to your inbox
Roblox today reported its financial results for the quarter ended June 30, showing the company continues to grow its revenues at the cost of the bottom line.
The numbers:
Roblox fiscal 2023 second quarter results
Revenue: Up 15% to $681 million
Bookings: Up 22% to $781 million
Net losses: $285 million, compared to $179 million in the same quarter last year
The highlights:
In reporting its earnings, Roblox touted its daily active users (DAU) for the second quarter being up 25% year-over-year to 65.5 million, nearly twice what it had in the first full quarter of the pandemic in 2020.
And even though that's down from the 66.1 million it posted the previous quarter, Roblox is exceedingly optimistic about the longer term trends.
"Given the geographic and age diversity of our user base, along with investments in our product, we are confident that we are building a platform that could, over time, grow to support one billion DAUs," the company said in a shareholder letter accompanying the earnings.
Getting those users to actually spend money on the platform may be an issue. Roblox reported average bookings per DAU down 3% to $11.92. That metric has been down year-over-year in seven of the last eight quarters; it was flat in the eighth quarter.
Roblox also reported monthly unique payers up 19% to 13.5 million, and hours engaged up 24% to 14 billion.
As Roblox CEO David Baszucki noted alongside the earnings, "We continue to drive high rates of organic growth in DAUs, Hours, and Bookings. We are growing among users of all ages and across all geographies. We remain focused on extending our product leadership to drive value for creators and brands, and even more innovative and immersive avatars and experiences for our users."
Roblox blamed the quarter's deepening losses on "higher levels of expense required to support the growth of the business - specifically developer exchange fees, personnel costs, infrastructure and trust & safety, and corporate overhead."
It added, "Since our investment decisions are generally based on levels of bookings, we expect to continue to report net losses for the foreseeable future even as we anticipate generating net cash provided by operating activities."
While it isn't projecting a profitable quarter anytime soon, it did say it expects its bookings growth rate to start outpacing the growth rate of infrastructure and trust & safety costs later this year, with it catching up to the escalation rate of compensation costs in early 2024.