Roblox initiative could raise $2m for COVID-19 relief
Sale of in-game items until June 30 will be matched twice by Roblox, and donated to No Kid Hungry, UNICEF USA, and Code.org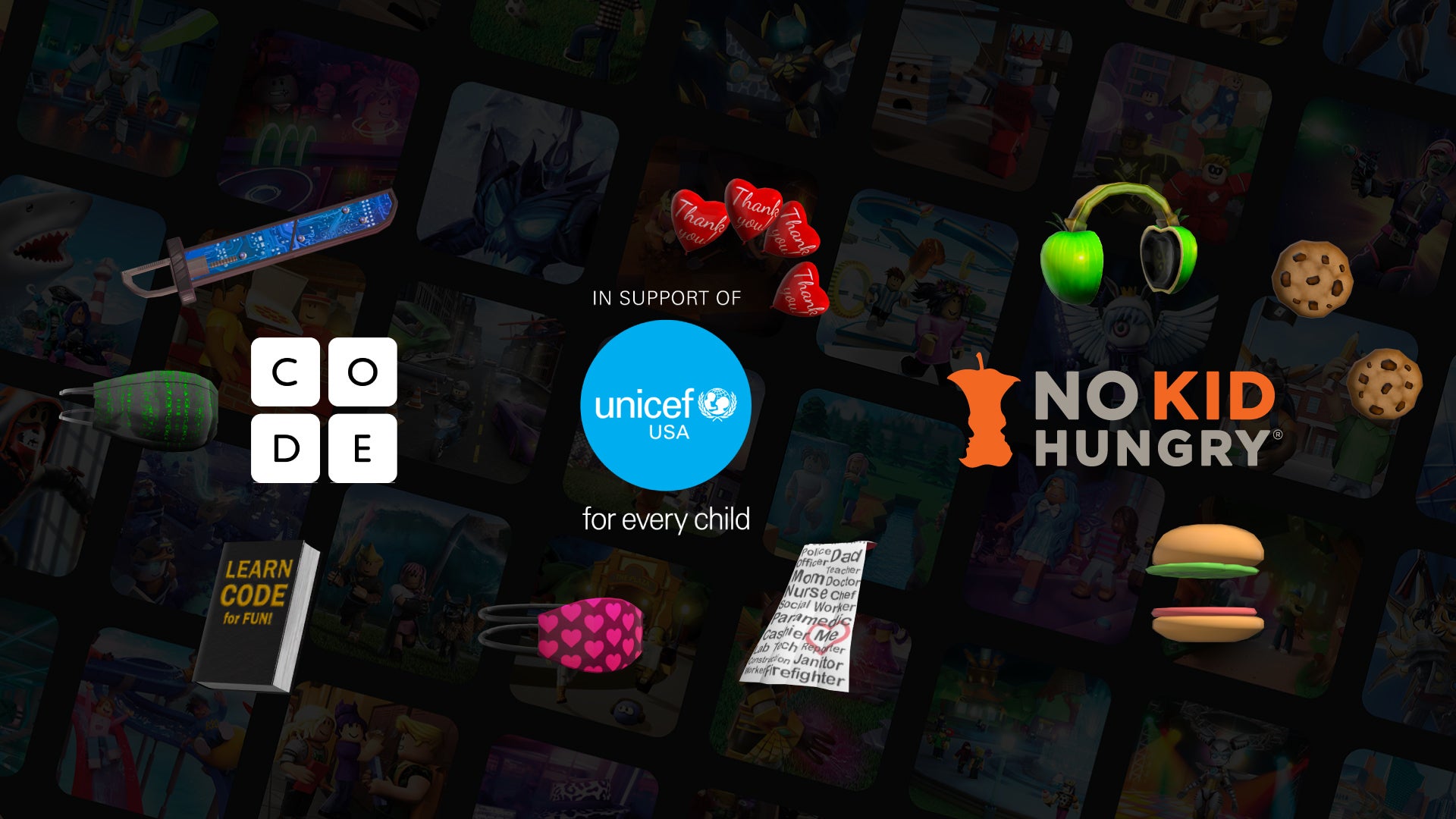 Roblox has launched a new initiative that could raise as much as $2 million for COVID-19 relief.
The foundation of the effort is a series of in-game items, which will be sold to raise money for COVID-19 relief efforts at No Kid Hungry, UNICEF USA, and Code.org.
"Your donations will provide food for millions of children across America; distribute essential supplies such as clean water, soap, medical supplies, and protective equipment to where they're needed most around the world; and/or provide resources for students to continue their education at home," the company said.
The items will be available until June 30, or until collective sales reach $1 million, with the user deciding how their money is divided between the three charities.
When the period of sale ends, Roblox will then match the total amount spent on the items with a donation up to the value of $1 million, which will be split between the three charities.
You can see our roundup of all the charitable activity around COVID-19 relief in the games industry here.
For the record: A previous version of this article stated that the initiative could raise up to $3 million -- this has been corrected to $2 million.