Roblox employees criticise lack of diversity in workforce
Company insists it "does not tolerate discrimination, harassment, or unequal treatment of any kind"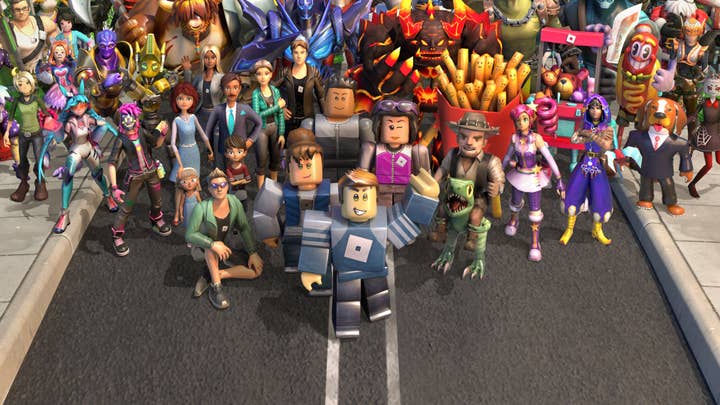 Staff at Roblox have reported a climate of marginalisation of minorities and a lack of diversity efforts, according to a new report.
Current and former employees spoke to Bloomberg describing their experiences of marginalisation at Roblox, which include discriminatory and racially charged language and a lack of diversity across the company, with few efforts to address it leading staff to seek employment elsewhere.
One such incident occurred in 2021 when a female employee recalled the moment a vice president used racially discriminatory language when referring to the employment of female managers. The VP was subsequently put through a disciplinary process and issued an apology. They currently still work for the company.
In an email to Bloomberg, Desiree Fish, vice president of global communication, said that Roblox "does not tolerate or condone racist or discriminatory language."
Another incident in the same year occurred over Zoom when an employee asked higher-ranking managers why there weren't many female executives.
According to those in attendance, company co-founder and chief executive officer David Baszucki allegedly said, "Roblox has a very high bar in hiring" - a comment employees described as "dismissive, but not surprising."
Four female employees were also described as "aggressive" or "emotional" during annual review meetings.
Internal metrics shared by Roblox to Bloomberg confirm that high-ranking and executive employees are primarily male. The company told the publication that "it has no targets for hiring or promoting diverse employees" but provided internal data demonstrating a slight increase in the percentage of women at the company in addition to a racially diverse workforce.
The number of female workers at Roblox increased from 24% in 2020 to 27% in May 2023, according to the data, and the percentage of employees who identify as white fell from 43% to 36%.
Four current and former employees shared they'd received "racially-charged" feedback which was "common to hear among BIPOC teammates, such as 'confrontational,' 'feisty,' 'combative,' and 'aggressive.'"
In response to Bloomberg's report, Roblox clarified that it "believes in the value of having a diverse and inclusive workspace" and that it "expects all employees to treat each other with civility and respect."
"We do not tolerate discrimination, harassment, or unequal treatment of any kind," the company added.
Sign up for the GI Daily here to get the biggest news straight to your inbox