Robert Bowling teams with Gun Media on new mobile strategy game
Former Call of Duty creative strategist wants to make a mobile game that's as deep as a AAA console title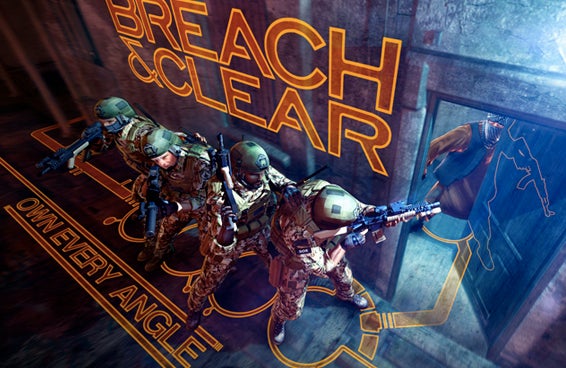 Kentucky-based Gun Media is moving from consulting to making games, and its first title is getting a boost from Robert Bowling, the former Call of Duty creative strategist for Infinity Ward. Bowling will serve as executive producer on Breach & Clear, a "hybrid tactical strategy game that puts you in control of Special Operations Forces during the planning and execution stages of high-risk, close-quarters missions and beyond."
Bowling who founded his own studio, Robotoki, last April and is working on a zombie-survival project for 2015 called Human Element, is hoping to have a big impact on the mobile core space, bringing console sensibilities to touch devices, similar to what Ben Cousins is attempting at ngmoco with The Drowning or Industrial Toys is looking to do with Morning Star.
It's unclear if his work on Breach & Clear will delay or have any impact on Human Element, but we've put an inquiry in and will let you know. Update: Bowling gave us the following response: "The development and launch of Breach & Clear will have no impact on the production cycle of any projects at Robotoki. In fact, in March, Robotoki will be doing a large expansion and hiring spree to ramp up on production of Human Element as well as a new title which will be unveiled on March 4th."
"We're hoping to change the conversation about what denotes a mobile game," said Bowling. "With Breach & Clear, we've taken the design principles of creating a major console release and transferred that to a title that just so happens to be launching on mobile devices. Our focus is to take a gameplay experience and mechanic that is built from the ground up for mobile or touch control and enhance it with the depth and progression you'd expect from a AAA console release."
"We've been looking forward to announcing Breach & Clear since the day we conceived it," added Wes Keltner, Founder and Creative Director of Gun Media. "The collective mind at Gun, along with Robert Bowling's vast experience in the console market has combined to create what we believe is a truly unique game that will test the minds and reflexes of military strategy fans everywhere."
The game is currently slated for release this spring on iOS and Android.