Robbie Bach: "The next console generation will be a whole new game"
Xbox founder expects physical media to disappear with next consoles, criticises MS for "predictable and preventable" Xbox One woes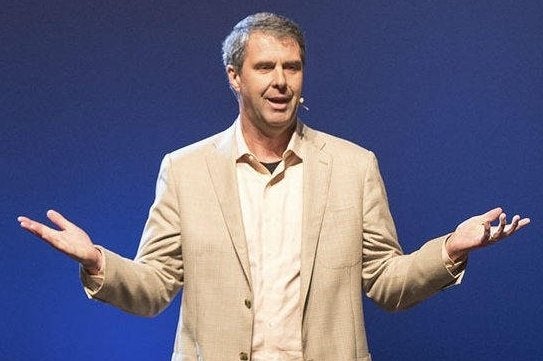 Former Xbox exec Robbie Bach has called out Microsoft for its lack of foresight around the design and launch of the Xbox One.
Speaking to Geekwire ahead of the launch of a new book, Bach acknowledged that the Xbox One is now well positioned in terms of both sales and games. However, he also described the tumult of the last 18 months as simple to avoid.
"I think some of that was predictable and preventable. If I'm just honest I would say that," Bach said, explaining that his five years away from Microsoft has made him comfortable with being critical of the company's decisions.
"You would have liked to have seen them done more with the momentum we had. On the other hand, look at what's going on on Xbox Live. Incredible momentum on Xbox Live. I think it's a balance thing... I could also say that the team did what they needed to do. They persevered through a rocky patch, and they're now on the path to making this a very competitive market.
"The amazing thing is the console market is bigger now than it's ever been before. Both companies are selling more units."
Bach resigned his position as president of Microsoft's Entertainment and Devices division in 2010, when development of the Xbox One was already underway. The key issues that the console eventually faced were down to Microsoft's desire to make big strides away from physical media, and while Bach may have been referring to those decisions in his comments, he also said that the next generation of consoles is likely to abandon physical media altogether.
"I think there will be another generation," he continued. "Does it have physical media? Probably not. What the console looks like is a very interesting question.
"Is it just a game box or is it more? What's the balance between what an Apple TV is and what an Xbox or a PlayStation 4 is? These are really interesting questions, and the teams going to have to wrestle with those. That next generation will be a whole new game."
The expectation around Apple TV hit an all-time high last week, after the launch of an official, gaming-focused Twitter account sparked rumours that the company was poised to unveil a completely overhauled version of the device. Our very own Rob Fahey explored the possible impact of a new Apple TV built around gaming in his column last week. You can find his thoughts here.