Rob Pardo announces new developer, Bonfire Studios
Blizzard veterans joined by Nexon's Min Kim at new indie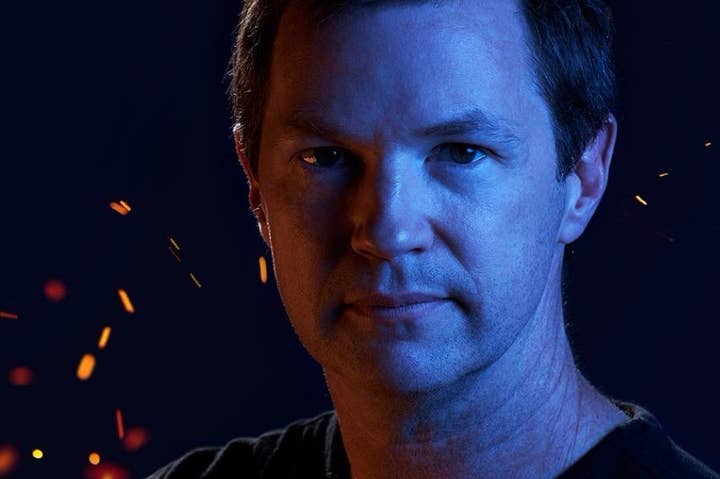 Rob Pardo - the man who many credit for the inception of Blizzard's World of Warcraft - has announced the foundation of a new developer: Bonfire Studios, based in Irvine, California.
Joining Pardo at Bonfire are ex-Nexon CEO Min Kim and ex-Blizzard colleagues Nick Carpenter, Josh Mosqueira and Matthew Versluys. Bonfire has been funded in early rounds by a $25 million joint investment from Andreessen Horowitz and Riot Games. According to the New York Times a prior round of investment included Unity CEO John Riccitiello.
A statement on the company blog paints a broad scope and ambitious horizons for Bonfire, which aims to combine the freedom of small-team development with the AAA reach offered by the calibre of its founders' reputations.
"Game developers live the dream scenario where passion meets work," Bonfire's mission statement explains. "We don't view our week as something to get through so we can really live on the weekend. But often, developers must compromise and decide - do I work on a blockbuster game where I have less personal impact or the gutsy indie studio that struggles to get noticed? Our vision is to create a studio that doesn't require them to choose.
"To give us the ability to operate with independence and create the games we want, we had to find amazing investors. If we are going to create a superhero team, we needed our version of Shield. After all, superhero bases are not free. But we needed more than financial backing, we wanted true partners that could give us sage advice about the road ahead, connect us to future partners and most importantly who share our vision for Bonfire Studios.
"We are extremely fortunate to find our partners in Riot Games and Andreessen Horowitz (a16z). Riot's aspiration to be the most player-focused game company in the world, aligns very nicely with our vision to build friendships through our online games. With a16z, we found a treasure trove of experienced entrepreneurs that have a wealth of knowledge about how to create a great and enduring company."
Pardo comes to Bonfire at the end of a long sabbatical from development after leaving Blizzard, during which he spent some time mentoring teams at Unity. In an interview with GamesIndustry.biz in September 2015, at Unite in Boston, Pardo gave some clues as to his hopes for the key focus of Bonfire, and the Blizzard project which inspired it.
"Hearthstone was really born out of...We had some ideas that might be interesting to do something in the online card game space, but a lot of it was just 'hey, could we make a Blizzard game with a smaller team? Do we need to keep on making our teams bigger and bigger and bigger?' It was as much an experiment around that as it was the game could be really successful. Like almost everything at Blizzard, we never think the game's going to be as successful as it turns out, which is an awesome place to be. There's definitely a lot of doubt early on. Is this the right place to put these guys? Even though it wasn't a lot of people, it's still really talented people."