Riot Games taps a new audience on mobile
Google Play shares tips from Riot Games on how it went mobile with League of Legends: Wild Rift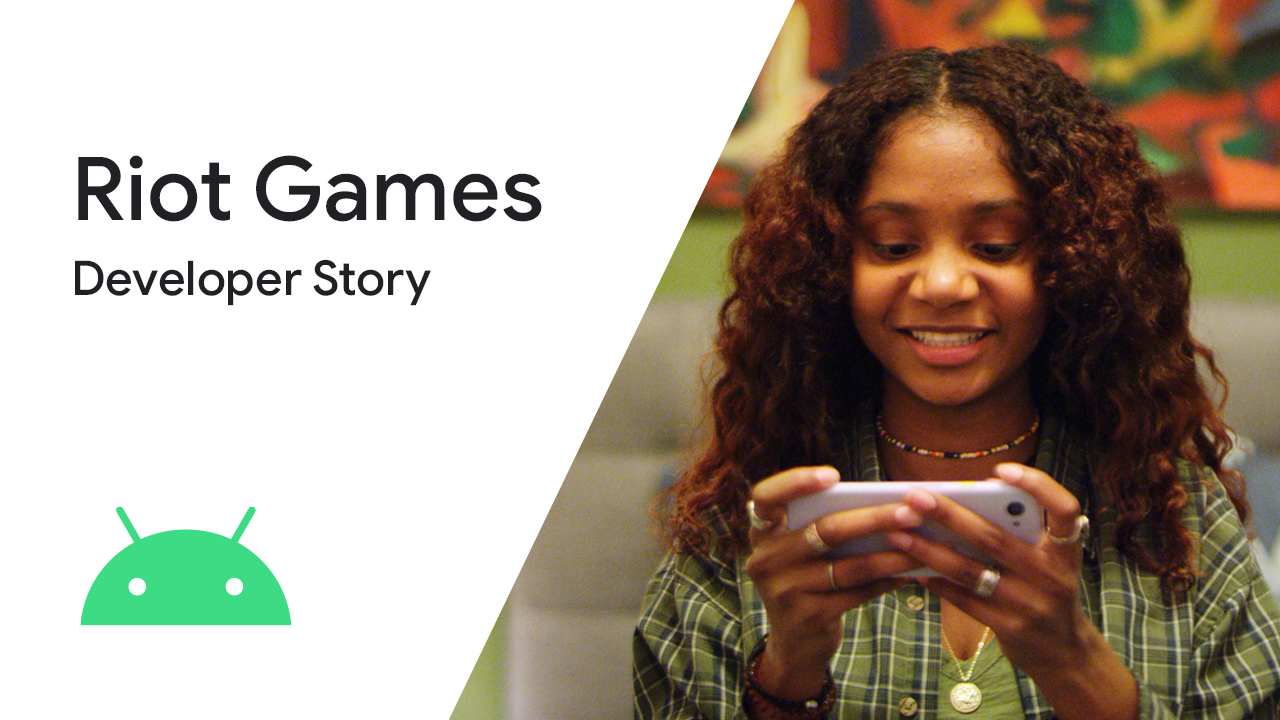 When Brandon "Ryze" Beck and Marc "Tryndamere" Merrill founded Riot Games in 2006, it was out of the belief that players deserve more. To the company, players are more than numbers on a sheet; they're passionate human beings that deserve to be treated as such.
Brandon and Marc want Riot Games to be the most player-focused company in the world: a company where gamers' needs drive development decisions more than industry standards. So, for the team at Riot Games, creating games is about making it better to be a player. That means creating an entertainment experience with games at its center, where users' time, dedication, and love are valued.
League of Legends, a multiplayer online battle arena for PCs, was launched in 2009. Since then, it's grown from a game into an all-round entertainment IP.
The experience is still centered around the League of Legends PC title, one of the most played PC games, a position it has held for many years. League of Legends is also the biggest esport globally, has won Sports Emmys, and rivals some of the largest traditional sporting events in terms of viewership.
According to Riot Games, League of Legends is also a global community of passionate fans and content creators. Whether it's about art, lore, music, videos, or board games, League of Legends fans speak a language that transcends borders. Based on the passion of this global player base, Riot Games provides numerous ways for them to interact with their favorite champions and skin fantasies: new games such as Legends of Runeterra and Teamfight Tactics, but also through other mediums such as music and the upcoming TV show, Arcane.
The move to mobile
The team at Riot Games sees mobile as the gaming console of the next generation. The team creates games to give players everywhere - no matter their background or circumstances - an escape where they feel amazed and empowered in ways they couldn't otherwise. To offer this experience to the broadest audience, it was clear to Riot Games that it had to embrace mobile.
Among its fanbase, it had many urging it to bring League of Legends to new platforms, and equally as many who told it that it would never work.
It wasn't a quick journey. The team wanted to be sure that they could create the same feeling of heart-racing play moments that felt native to mobile. They also needed to do justice to League of Legends because of its tens of millions of passionate fans worldwide.
So, the goal for League of Legends: Wild Rift was to take what made League of Legends a genre-defining, multi-generational phenomenon and deliver its core essence on mobile.
The advances in mobile technology means games on mobile can offer experiences in a fidelity and depth that was possible only on PC just a few years ago. As mobile technology evolved, Riot Games was aggressively prototyping until it realized the technology and its development created something worthy of taking the League of Legends family name.
From the prototypes, the team made sure that the core game loop was up to League of Legends standard. There were obstacles, but ultimately, these turned into opportunities. For example, take the champions, which are the lifeblood of the game and Riot Games' IP. The team knew it couldn't just copy and paste champions to Wild Rift, as most champion abilities and kits wouldn't work well using a touch interface. So the firm modernized how champions felt to play and how they looked while working hard to retain each champion's essence so they would still be recognizable to the PC player.
As a result, League of Legends: Wild Rift is the core experience of League of Legends -- a MOBA -- authentically reimagined for mobile. It's the entry portal to an ecosystem built by gamers for gamers. At its core is the gameplay, the depth and mastery, and the champions and skins players know and love. But it's also a new way to explore the League of Legends content creator community and experience League of Legends as an esports.
"League of Legends: Wild Rift is the core experience of League of Legends -- a MOBA -- authentically reimagined for mobile"
Launching on Google Play
Mobile requires developers to think about new ways to engage with players that fit with how they consume information on mobile. For example, Riot Games don't expect their mobile players to go to a forum to share their thoughts.
Player behavior on mobile makes launching a game of the size and complexity of Wild Rift challenging. However, launching is made easier by the rich publishing tools available in Google Play. The two tools that had the most significant impact for Riot Games were pre-registration and closed access tests.
Pre-registration
Riot Games found that a Google Play pre-registration campaign was a great way to reach players where they look for new games. Players who pre-registered are then alerted when the game is available or can choose to have the game automatically installed at launch. There was no need for them to follow news sites or forums to be reminded of when the game is launching, the details are shared with them right on their phone.
At the end of their campaign, Riot Games had nearly 40 million pre-registrations, quite an impressive result. This result helped it make critical business decisions. For example, it told the team about likely demand in different regions, so it could plan better for the infrastructure and server capacity needed for launch.
Closed testing
A critical part of the development of Wild Rift was player testing. Fortunately, here Riot Games took advantage of the ability to invite pre-registered users to get involved, saving it from having to set up a process to recruit testers. It started by running small-scale tests with players in Brazil and the Philippines, eventually progressing to a closed beta in Southeast Asia with millions of players. Being able to invite pre-registered users to get involved in testing meant that Riot Games could go through the critical development phases without being distracted by the question of how to get players involved in helping to build the game.
Tips for PC game developers from Riot Games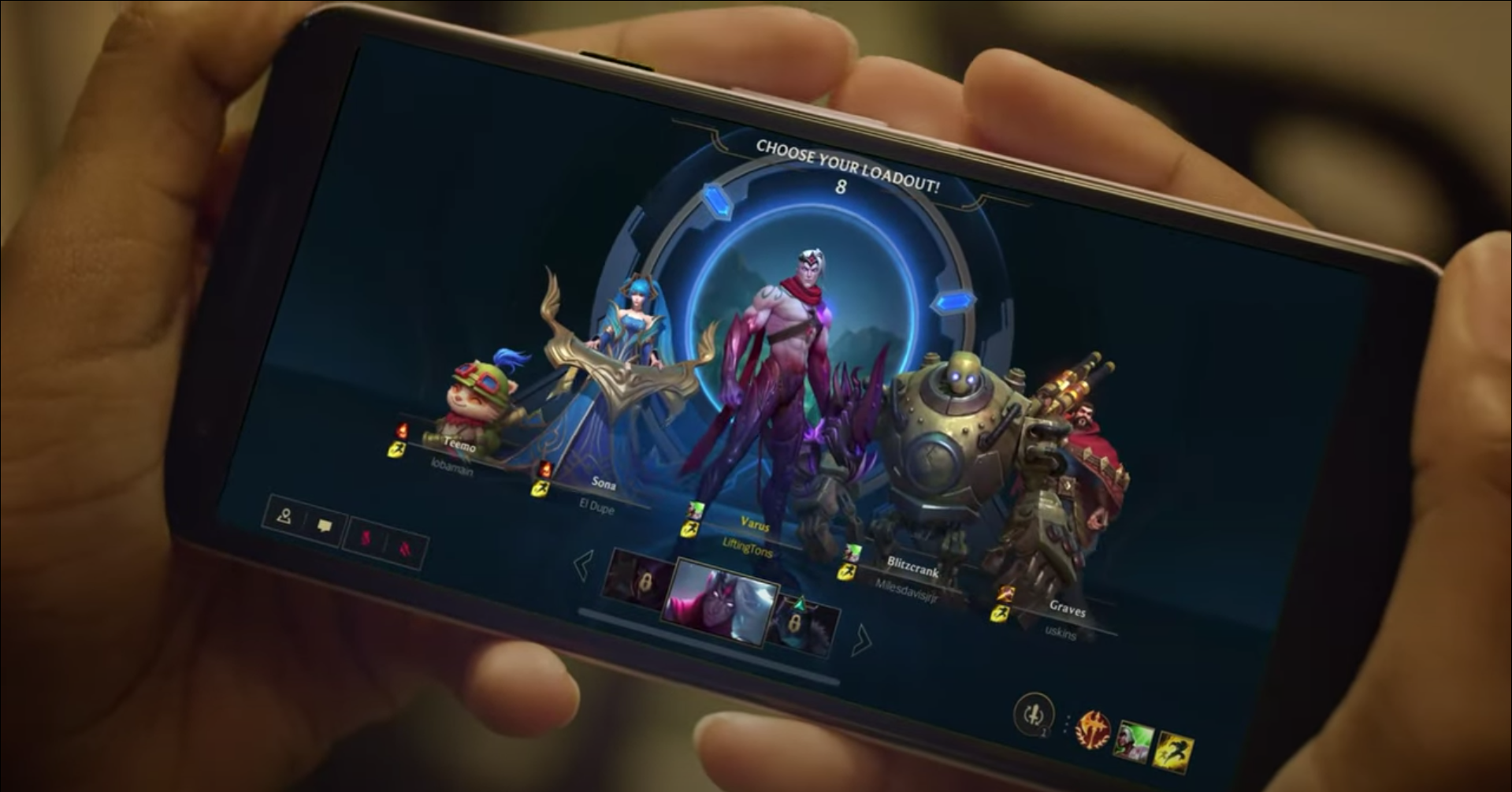 1. Stay true to your IP
Riot Games sees moving to mobile as a way of deepening your players' love for your IP. But it recommends you remember what made these players fans. What is the essence of the experience that makes up your IP? What makes people play for hundreds of hours or argue with their friends about your game deep into the night?
You want to protect that essence when you make the jump to mobile, in your game and its marketing. Don't be afraid to reimagine your experience to feel native to mobile, as long as you can preserve the IP's essence. This is an opportunity to deepen engagement with existing fans and open up your IP to an entirely new audience.
2. Welcome your PC and console players
Riot Games wanted League of Legends: Wild Rift to deliver a native mobile experience, which meant that it couldn't offer cross-progression with League of Legends on PC.
However, the developer did want to acknowledge that their PC players have invested a lot of time and love into League of Legends. Therefore, it was a must to reward their time with League of Legends when launching Wild Rift. So, based on the time and money spent on PC, players receive a special welcome gift that includes champions and skins -- a token of gratitude to League of Legends veterans who made the game what it is today.
What next?
Looking into the future, Riot Games is excited about the possibilities that games on mobile might offer. With the accessibility of mobile devices and technology continuing to advance at incredible speeds, Riot Games sees the reality of tomorrow is very much about what people can dream up today.
Mobile means the opportunity to bring games to more people than ever before. With this will come new opportunities to learn and push the boundary of what is possible. But, for Riot Games, it expects its players to tell it exactly what those possibilities are.
If you'd like to hear more from Google, Riot Games, and more; tune into the Google For Games Developer Summit on July 12-13th.