Riot Games rated one of America's top 15 places to work
Fortune 100 Best Companies To Work For poll also features Activision-Blizzard at 96th place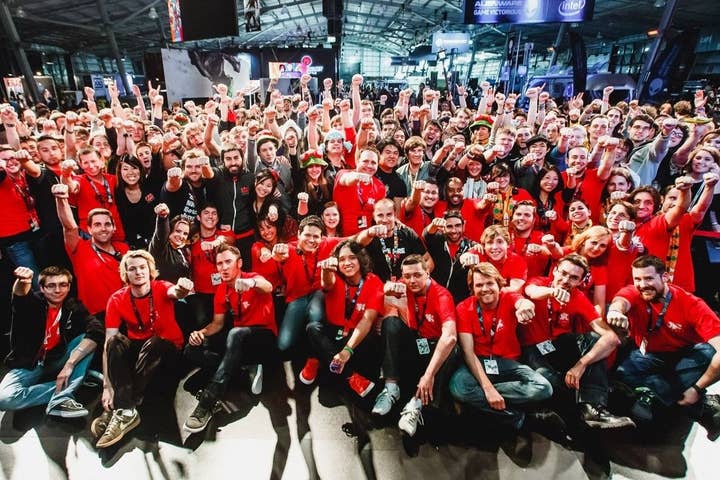 Riot Games has been named as one of America's top 15 employers in the annual Fortune 100 Best Companies To Work For poll.
The League of Legends developer is a newcomer to the list, though not to accolades handed out by its creator, Great Place To Work. It came in at number 3 on the Best Medium Work Places poll in 2013, but, with more than 1,000 employees (and rising), Riot has ascended to a new level without losing its focus on culture.
The company scored 95 per cent or above in each of the main categories for employee satisfaction: Challenges, Atmosphere, Rewards, Pride, Communication and Bosses. And among those, Challenges, Atmosphere and Pride scored 98 per cent or higher.
"Those who prioritise work-life balance may not find Riot the best fit," the report noted. "But 98 percent of Rioters say they look forward to coming to work daily to a caring, fun and great workplace."
One employee had the following to say about the company: "We aren't employees, we're Rioters! The people in the community we work for are players, not customers. Everyone here is also a player and we love building games for others."
The only other games business to make the list was Activision Blizzard, another newcomer to the list despite fitting its criteria in previous years. The company placed at 96, though it still rated 92 per cent or above on all but one of the satisfaction categories - Great Rewards, in which it scored 88 per cent.
"While their offices are decidedly casual, team members' dedication to their projects is not," the report noted. "Employees say they're immensely proud of the games they produce, many of which reach millions of people around the world.
"It all adds up to a supportive, welcoming workplace for people excited to serve the global gaming community. Employees give their all to their jobs, and some suggest increased pay or profit-sharing would be appreciated. But nine out of 10 call Activision Blizzard a great workplace."