Riot Games files trademark lawsuit against esports organisation Riot Squad
The League of Legends developer says the copyright infringement has caused "irreparable damage"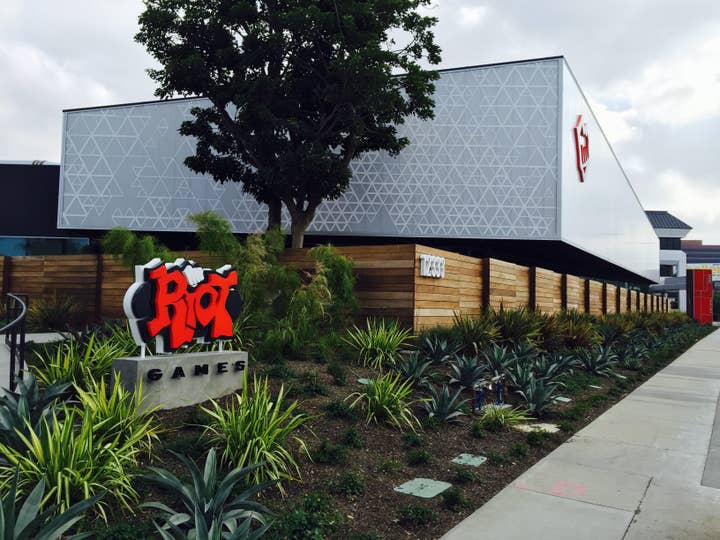 Riot Games has filed a lawsuit against esports organisation Riot Squad for copyright infringement over its name.
In a complaint filed on October 7 in the US District Court for the Central District of California, Riot Games stated that the Chicago-based esports company has deliberately chosen this name in the hope that it'd be mistakenly associated with the League of Legends developer.
The lawsuit added that Riot Squad has "unfairly and unlawfully adopted and exploited the Riot brand name in connection with its marketing, advertising, and promotion of a nascent esports organisation."
Riot Games also condemned the prominent use of the word 'Riot' in the esports organisation's merchandise, which can be seen in this tweet.
The company further said that the choice of name can't be a coincidence as not only the two companies both work in esports, but "Riot Squad's apparent mission statement-to create an esports organisation 'by gamers, for gamers' - mirrors the guiding principle on which Riot [Games] was founded more than a decade ago, and with which it continues to be identified to this day."
The developer also pointed out in the lawsuit that the Riot Squad's actions "have caused and, unless restrained by [a] Court, will continue to cause Riot [Games] to suffer great and irreparable damage and injury."
Riot Games is asking for compensatory and punitive damages, as well as for Riot Squad to pay over all profits derived from the use of the name, reimburse the costs of the lawsuit, and destroy "all materials that bear the infringing marks."
Riot Squad is a fairly new esports organisation, having only been founded in 2019.