Riot Games contributes $1m to Wings fund
"Creating necessary change in the games industry [is] only possible through the right partnerships," Riot said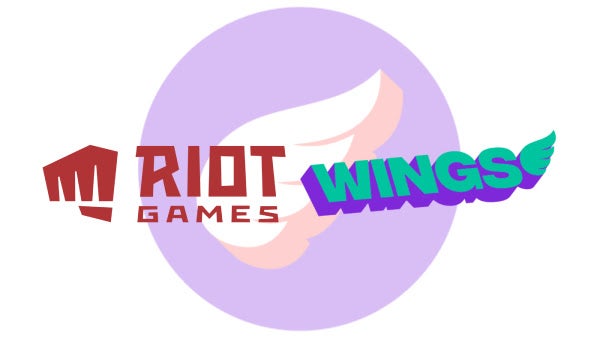 Wings Interactive announced that Riot Games has contributed $1 million to its fund for games from women and marginalised gender developers.
Riot's investment will go towards providing "even more opportunities for marginalised developers," the announcement read.
Brendan Mulligan, associate director of corporate development at Riot Games, commented: "When we started the Underrepresented Founders program, we acknowledged that creating necessary change in the games industry was only possible through the right partnerships.
"We knew that we needed to find community partners who have been championing underrepresented developers, hear their stories, and learn from their experience. Wings has an awesome track record of backing women and marginalised gender developers and we can't wait to add our efforts to theirs as we begin to even the playing field for games financing together."
Riot's Underrepresented Founders program was created last year in support of the Black Lives Matter movement. The League of Legends developer then pledged $10 million towards investments for developers from underrepresented backgrounds.
Wings invests up to $500,000 per game and has funded eight titles to date. It recently unveiled its latest round of funded projects.
The company won the special recognition award at our Indie Publishing Awards earlier this month.