Riot announces first board game
League of Legends maker readies Mechs vs. Minions co-op tabletop game for October launch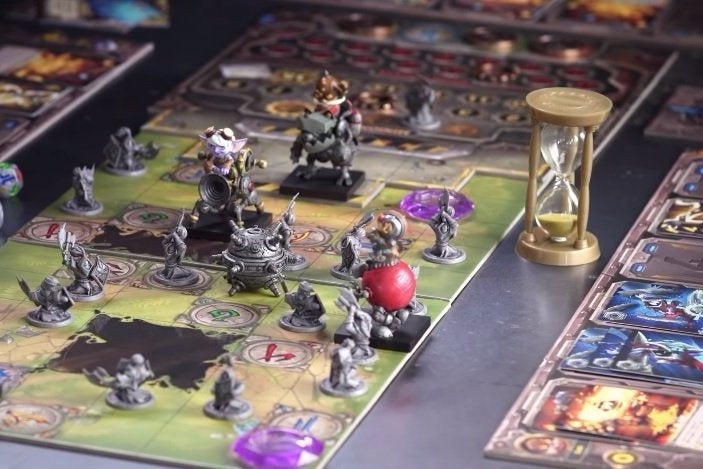 Riot's long-awaited second game is coming this year, but it's not a video game. The League of Legends company today unveiled its first foray into tabletop gaming with Mechs vs. Minions, a cooperative board game for up to four players that goes on sale next month.
The game casts players as Yordle students of the League of Legends champion Rumble, who is opening a school for mech pilots. When things go awry and players are overrun with minions, they must work together to fend off the horde. The game features 10 distinct missions, each of which is estimated to take 60-90 minutes to complete.
Mechs vs. Minions is being sold exclusively through the Riot Games Merch Store beginning October 13 at 11 a.m. Pacific. It will be available initially in English and Simplified Chinese, and sell for $75 plus shipping and handling.