Rhode Island suit against 38 Studios head Schilling can proceed
Judge rules state can sue founder, other execs for fraud, negligence, racketeering, and other charges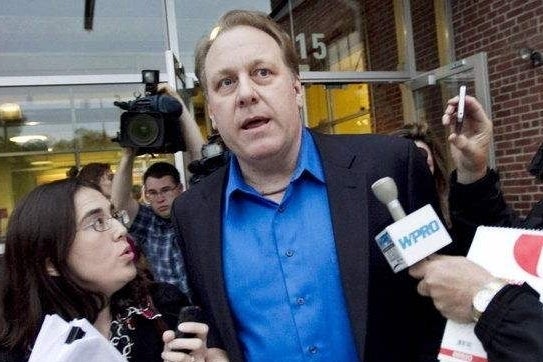 A judge has ruled that the state of Rhode Island's lawsuit against 38 Studios founder Curt Schilling and others can go forward, according to an AP report. The suit was filed against Schilling and 13 others last year after 38 Studios went under, leaving the state on the hook for $75 million in loan guarantees it had given to entice the developer to relocate from Massachusetts.
The state is going after Schilling and a group including other former 38 Studios executives as well as ex-officials with the state's Economic Development Corporation involved in approving the loan guarantees. The charges include fraud, negligence, breach of fiduciary duty, racketeering, conspiracy, and more. The state believes that all of the defendants knew or should have known that 38 Studios would not be able to survive, even with the loan money, and that the accused concealed the true state of the company's finances when the deal was made.
38 Studios shut down in May of 2012, months after shipping its first project, Kingdoms of Amalur: Reckoning. Its other major project, an MMO known as Project Copernicus, was never released.