Returning GAME Group websites give hope to retailer
Administration discussions still ongoing as chain's sites relaunch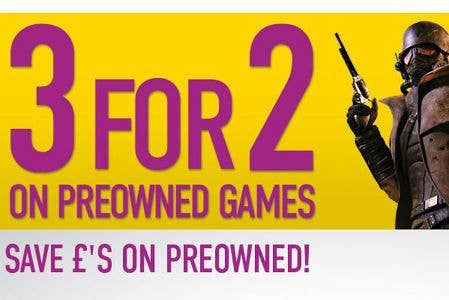 Both GAME and Gamestation's UK websites have returned after being switched off since the company announced it was heading into administration.
Game.co.uk and Gamestation.co.uk are both back on air, with GAME's site offering deals on CoD, PlayStation Vita and Star Wars-themed Kinect bundles. Gamestation retains its usual slew of second-hand deals, as well as the Star Wars 360.
Many of the GAME website's links redirect to the front page at the moment, indicating a reduced functionality, but most are expected to return soon.
Speaking to both RBS and OpCapita, the two major players believed to be left in the race to purchase and relaunch the GAME Group's business, GamesIndustry International has been led to believe that that a denouement to the ongoing saga is unlikely today, but that deals are on the table and discussions ongoing.
Whilst OpCapita is likely to be looking at a deal which will emulate its success at relaunching struggling UK high street electronics store Comet, RBS is probably more interested in acquiring a percentage of the company's shares in exchange for the money which the group owes it. The banking group is owed £45 million by the chain.