Retailer GMG offers instant credit for online trade-ins
No wait for processing as online store begins boxed second hand game sales in run-up to next-gen launches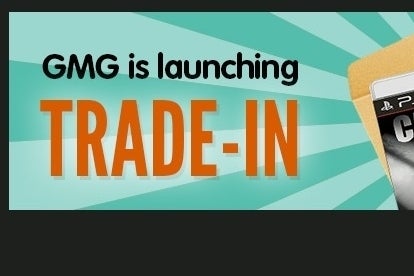 Retailer Green Man Gaming hopes to get the jump on its online competitors by offering instant credit to users trading in their old games.
Without having to wait for old games to be processed and credited to their account, customers are able to spend immediately as the company launches its first foray into the boxed second hand games market. It's even offering an extra £2 for games traded over the next two weeks.
"Our customers tell us they want choice and immediacy. Offering trade-in, immediate GMG Credit and a used games catalogue helps us deliver on this," said Martin Baxter, EVP of trading at GMG.
Paul Suylok, founder of Green Man Gaming hopes customers will trade in their old games in order to buy new hardware, due on the market from Microsoft and Sony later this year.
"We live in an age where games and hardware have become so advanced that they are more expensive and less attainable in today's tough economic conditions," he added. "Reducing this barrier by allowing gamers to use the value of their current games against their next gen purchase can only be good for the industry."