Resident Evil web service aims to help players complete RE6
Resident Evil.net brings stat-tracking and community features to Resident Evil 6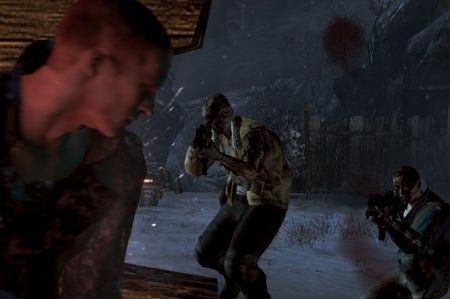 Capcom has announced at Gamescom that the launch of Resident Evil 6 will be augmented with ResidentEvil.net, a free webservice offering in-game stat tracking and community features. Much like Battlefield 3's Battlelog and Call of Duty's Elite service, ResidentEvil.net will pull performance and progress data from your game and create online reports. These reports can also be compared with friends' data.
ResidentEvil.net is accessible through a Capcom Unity account, with a more basic version available through Twitter or Facebook accounts. It will also add community challenges and unlockable in-game items. The service is also planned for smartphones and tablets.
Capcom is hoping the service pushes players to complete Resident Evil 6. Capcom can use the data to determine which of the game's four campaigns is losing players and create community challenges focused on that campaign.
"The impetus for Resident Evil.Net is that we realized a lot of people purchase games and never complete them. We were trying to figure out how we could get people to enjoy the game from start to finish," Resident Evil 6 director Eiichiro Sasaki told Polygon.
"I can't get into specifics on actual numbers for Resident Evil 5 completion," he said. "We did research and it was less than we expected, which was surprising to us. Sometimes people get stuck in the game and tend to give up. RE.Net is the solution to that. If we notice that people are stopping at a certain time we can create awards or some motivation to move them beyond that point of the game."