Resident Evil fans and Capcom fighting over franchise like "two parents"
Capcom executive producer Hiroyuki Kobayashi talks about fans' dissatisfaction with the direction of the series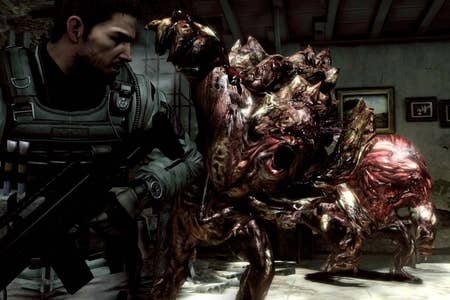 Resident Evil 6, Capcom's newest release in the franchise, has been hit hard by reviewers and currently sits with a 77 as its highest Metacritic rating. Some fans has disliked the franchise's turn toward big-budget action, but executive producer Hiroyuki Kobayashi told the Official European PlayStation blog that Capcom can't be "beholden" to them. Kobayashi compared the differences in fan desires and Capcom's direction for Resident Evil to two parents fighting over a child.
"The way I always think of it is that if Resident Evil represents a child, then the fans and us as creators are the two parents. The resulting games are like the children that are born between both of us. And just like real parents, you're not always going to agree on what is best for raising that child," Kobayashi said.
"Now, we do always have our ear to the ground and listen to what the fans are saying and we try to take that into account when we're making the game. But it's our job to create a new gaming experience and to offer them something that's fresh and challenging. We want to make sure that what we do pleases them but the initial reaction might not always be positive. We do listen to the fans but we can't be beholden to them at every turn or I don't think we'll ever make progress in terms of the series' development."
Resident Evil 6 features four expansive campaigns with different playstyles. Kobayashi said that the REnet online service for the game is key to getting players to enjoy all four campaigns.
"We developed this new service that ties into Resident Evil 6 called REnet. We hope this service will really motivate people to keep playing the game. It's for you and your friends - it will help keep all of you connected and looking forward to clearing the game," he said.
"There are a lot of ways you can compare your progress with that of your friends. It's compatible with Twitter and Facebook so you can get push notifications from friends. It should spur people to continue playing and make it to the end."
Resident Evil 6 is available today on Xbox 360 and PlayStation 3. The PC version of the title still has a tentative 2013 release date. The full interview with Kobayashi can be found over at the Official PlayStation Europe blog.