Requests for refunds on Cyberpunk 2077 met with inconsistent response
CD Projekt Red initially directed console refund requests to platform holders, but now asks for more time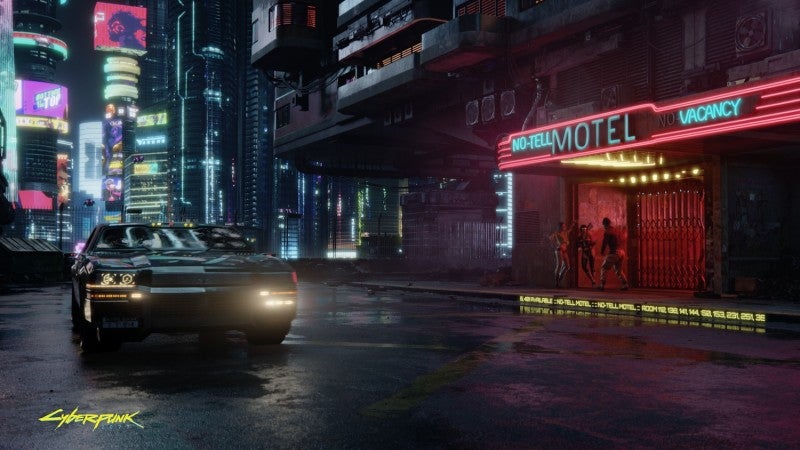 Following a litany of issues with Cyberpunk 2077 ranging from the inclusion of (since fixed) epileptic triggers to game-breaking bugs, a number of people are seeking refunds on the game -- but are struggling to get them.
Two days ago, CD Projekt Red issued a statement apologizing for the performance issues in Cyberpunk 2077, noting that patches were on the way but suggesting anyone who was dissatisfied could refund their copies.
"For copies purchased digitally, please use the refund system of PSN or Xbox respectively. For boxed versions, please first try to get a refund at the store where you bought the game. Should this not be possible, please contact us at helmmerefund@cdprojektred.com and we will do our best to help you. Starting from today, you can contact us for a week up until December 21st, 2020."
However, a day later during an emergency investor call, CD Projekt Red SVP of business development, Michał Nowakowsk indicated that refunds were not as simple as requesting one from the platform holder.
"One has to understand: Microsoft and Sony have refund policies for every product that is released digitally on their storefronts," he said. "Despite several articles I've seen that things are being set up just for us, it's actually not true - these policies are in place and have always been in place; they're not offered specifically for us. Anyone who has purchased any title on the PlayStation network or the Microsoft storefront can ask for a refund, and if it's made within certain boundaries, usually related to time, usage and so on, can ask for that refund.
"Our procedure here with Microsoft and Sony is not different than with any other title released on any of those storefronts. I want to state that clearly, as there seem to be certain misconceptions."
Misconceptions aside, it appears that many people are having issues getting refunds on the game from Microsoft and Sony, though Xbox users do seem to have a bit more success.
Numerous threads on the Cyberpunk, PlayStation, and Xbox subreddits describe issues with refund requests, and a ResetEra thread summarizes the issues with screenshots indicating that Sony is denying refunds, saying they don't qualify under its refund policy -- which specifies refunds are permitted within 14 days of purchase, or in the case of pre-orders made more than 14 days before the release date, up to the release date.
Then today, Kotaku reports that inquiries into the email listed in CD Projekt Red's original statement for refund help are now being sent a message linking to an Xbox support article for info on how to refund, or asking them to "please wait for us to get back to you" if the purchase was made on PlayStation.
CD Projekt Red promises in the message that it will reply to all inquiries "no later than by the end of 2020, with information regarding next steps."
GamesIndustry.biz has reached out to both Sony and Microsoft for comment on how they are handling these refund requests.