UK regulatory roundup: Where we are and what lies ahead
Harbottle & Lewis on four imminent developments that will impact the games industry in the UK and Europe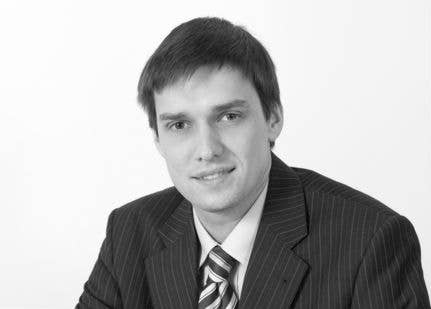 It has been a busy couple of years for the games industry. We have seen it go from strength to strength, with games now sitting comfortably at the top of the entertainment market in terms of revenue. With success comes notoriety, and notoriety sometimes brings with it unwanted attention. For games, this has come in the form of increasing scrutiny from regulatory and governmental bodies. This, combined with upcoming changes in UK and EU laws and regulatory practices, means there is suddenly a lot for the industry to keep track of.
It would be impossible to do all of the upcoming changes justice in one article. Instead, here is a snapshot of four key developments, what we can expect to see in the coming months, and how it might affect the industry in practice.
1. Immersive and addictive technologies -- DCMS Committee Inquiry
What is it? An Inquiry by the UK Government's Digital, Culture, Media and Sport Committee into 'immersive and addictive' technologies. It covers a number of different areas, but one particular focus is looking at how the addictive nature of some mechanics can affect users' engagement with games, particularly amongst younger people.
"With success comes notoriety, and notoriety sometimes brings with it unwanted attention"
Why is it happening? Spurred on by press coverage about excessive gameplay and spending habits of some players (and not helped by the World Health Organisation's recent addition of 'Gaming Disorder' to the International Classification of Diseases) the Committee will examine the extent to which so-called 'gaming addiction' exists, how game mechanics might encourage addictive behaviours, and if further measures are needed to protect vulnerable people. It is also looking at the impact of in-game spending and microtransactions.
What effect could it have? As we saw from the recent interviews of major industry players conducted by the Inquiry, a wide cross-section of games is potentially in its crosshairs, ranging from AAA to casual mobile games. Particular attention has been given to games which feature micro-transactions, loot boxes (or similar mechanics), or which appeal to younger audiences, whether intentionally or not - particularly from the perspective of whether such games have addictive qualities. In one line of questioning, the Inquiry went as far as to draw a comparison between the release of new games and the launch of new drugs which had not yet been properly tested or received the necessary approvals.
What's next? The tone of the Inquiry has made the underlying message clear: game companies will be expected to do more to clean up their house, or face additional regulatory burdens. Having regulation imposed upon it is something that the games industry will want to avoid. The Inquiry is ongoing and the outcome is not yet known. Given the extent of the topics to be covered, it may be some time before the findings and recommendations are published.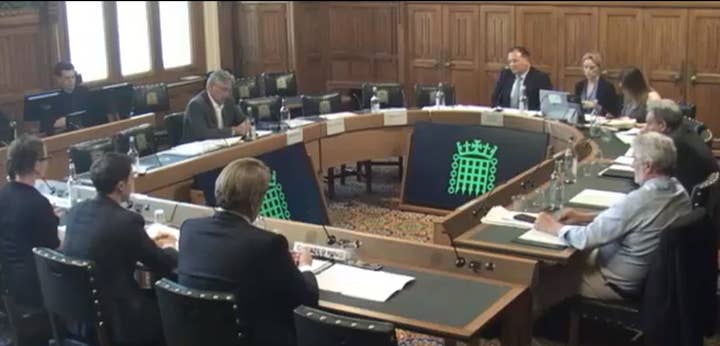 2. Protecting users online -- the UK Government's Online Harms White Paper
What is it? This was a recent public consultation on the government's plans to introduce new measures to protect users online, with a focus on children and vulnerable people. The proposals include the creation of a new duty of care that companies would owe to their online users, introducing methods of redress for individual users, and potentially establishing a new independent regulatory body to enforce these new rules.
Why is it happening? There is a concern that online companies are not currently doing enough to safeguard people that use their platform or service. Social media companies are the obvious target here, but games which include an online social interaction component may also be caught.
What effect could it have? The White Paper covers a broad range of issues, of which the proposed new duty of care is one of the more significant. If enacted, companies would be made responsible for addressing a wide range of online harms, ranging from illegal activity and content to behaviours which are harmful but not necessarily illegal, such as abuse and toxicity. Whether or not all of the proposals make it into law, the White Paper forms part and parcel of the Government's push for game businesses (and online platforms more generally) to take more of an active role in combating harmful behaviour.
"The underlying message is clear: game companies will be expected to do more to clean up their house, or face additional regulatory burdens"
If some of this sounds similar to the topics addressed by the DCMS Committee Inquiry, it's because it is - the common theme being the protection of vulnerable audiences. The White Paper also proposes to tackle, for example, the issue of 'Designed Addiction' - i.e. the design of some online services in a way that encourages continuous use and addictive behaviour.
What's next? The consultation period ended on 1 July 2019. So far, there is no word on when a response will be published. Being a White Paper, these proposals are still some way from turning into actual law, and they could go through several more iterations before that happens.
3. Consumer rights -- Several new EU Directives will introduce sweeping changes
What is it? Earlier this year, the EU adopted two new Directives (the Digital Content Directive and the Sale of Goods Directive) which aim to strengthen the rights of consumers who buy both boxed and digital products. A third initiative, known as the Omnibus Directive, will also introduce a raft of changes to existing EU consumer protection laws. In a nutshell, these changes are less about protecting users from harm, and more about making sure consumers are treated fairly and get what they paid for.
Why is it happening? The goal is to bring EU countries onto a level footing when it comes to consumer rights which, at the moment, are not fully harmonised. As well as improving the position of consumers, the Directives should also make life easier for businesses which sell their digital content in several countries, by making the laws and conformity requirements uniform across the EU. The Omnibus Directive will aim to, among other things, give a right to individual remedies for consumers when they are harmed by unfair commercial practices like aggressive marketing and improve transparency in online transactions (in particular for things like the use of online reviews, personalised pricing based on algorithms, and higher ranking of products due to paid placements).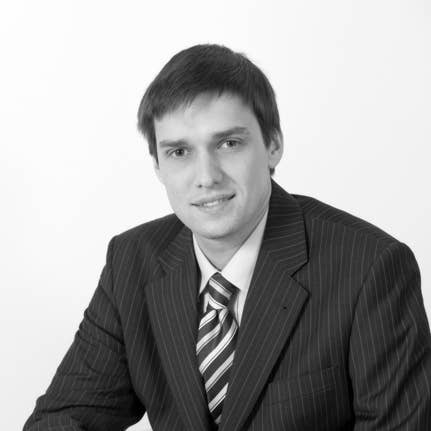 What effect could it have? Perhaps the most significant change is the proposed introduction of fines for cross-border infringements of consumers rights of up to 4% of the company's annual turnover in the relevant EU member states. There will also be significant changes in relation to contracts for digital content. Consumers will in the future have access to the rights they already enjoy under the UK's Consumer Rights Act (including the right to demand that faulty content is repaired, replaced or refunded) irrespective of whether they paid for the digital content or received it 'for free' in exchange for providing their personal data (e.g. their name and email address). In practical terms, this means that downloading some F2P games would give rise to the same consumer protection rights as purchasing a AAA boxed product. In addition, where digital content is defective, the burden of proof of demonstrating whether or not that defect existed at the time of purchase will now be on the supplier and not the consumer.
What next? The Sale of Goods Directive and Digital Content Directive have been adopted and EU countries now have a period of two years to implement them into national law. The Omnibus Directive is at an earlier stage and has yet to be formally approved and published. Although these measures are still some way off from becoming law, their effects will inevitably be wide-ranging. As a minimum, anyone who sells directly to consumers will need to review and update their existing T&Cs and consumer policies to bring them into compliance with the new laws. Studios which sell through third party platforms like Steam will need to be aware of the changes that those platforms will make to their T&Cs and how they may affect their business.
4. Copyright -- EU Directive on Copyright in the Digital Single Market
What is it? Strictly speaking not a 'regulatory' development, but the EU Copyright Directive deserves a mention because it will introduce some of the biggest changes to copyright law for a generation. The games industry, being essentially an industry which deals with complex copyright works, will inevitably be affected.
"In the UK, it feels more and more like the industry is at a regulatory crossroads"
Why is it happening? To bring copyright law (a lot of which was drafted before the internet and monolithic online content platforms existed) up to date and to harmonise across the EU some rights which currently exist in some EU member states but not in others, like the authors' and performers' contract adjustment mechanism mentioned below.
What effect could it have? The EU Copyright Directive has generated a lot of discussion over the past 12 months. This is a huge piece of legislation covering a number of areas. To mention two which are likely to be of particular interest to the games industry:
Article 17 will impose more stringent obligations on online platforms which host digital content to identify and remove content which infringes copyright. As you might expect, platforms have lobbied hard (and, to an extent, successfully) for Article 17 to be watered down, and there will be more manoeuvring between now and the deadline for when the Directive must be implemented into the national law of each member state. Eventually, we can expect to see platforms updating their terms to account for Article 17. The exact changes are difficult to predict, but we could, for example, see platforms attempting to place more responsibility for ensuring that content is lawful on the party doing the uploading. Any studio which uploads content onto those platforms will need to read the new terms carefully.
Article 20 will introduce a contract adjustment mechanism for authors and performers. The meaning of "author" is wider that it initially suggests and could include a wide variety of contributors to a game, like graphic artists, and motion capture actors. This means that, in some circumstances, those contributors (who have already been paid) would be entitled to claim additional payment if the amount originally paid to them turns out to be disproportionately low compared to the money generated by their work. Essentially, this could allow contributors to games to claim an additional payment if the game turns out to be a hit. It remains to be seen how often the mechanism will be used in practice, but it could have an impact on which talent studios choose to work with, how they contract with that talent, and the terms of the publishing agreement. For example, we could see studios asking for an indemnity from the publisher (or an adjustment to the royalty split) to compensate it for any additional money which may have to be paid to talent in the future as a result of this new mechanism.
What next? The directive was implemented on 17 April 2019 and came into force on 7 June 2019. EU member states have two years to implement it into national law.
Conclusion
If the last couple of years have been busy, then the combination of upcoming changes to EU law, and the regulatory scrutiny which we have seen thus far in the UK and further afield, will mean the next couple of years will be busier still.
The fact that Europe is leading the field in areas like consumer protection is a sign of market maturity and should be a source of encouragement. The rest of the world will look to the EU in deciding how to evolve their own laws and regulatory mechanisms. In the UK, it feels more and more like the industry is at a regulatory crossroads. The choice of paths range from having intrusive, restrictive and potentially out-of-touch regulation imposed upon it by legislators, to adopting a convincing self-regulatory approach which addresses the issues flagged by Parliament and other stakeholders. The next couple of years will be decisive in determining where on that spectrum we will end up.
Brexit, whichever form it may take, will affect how and to what extent some of these EU-driven measures are implemented in the UK. Given the UK's current regulatory outlook and its proximity to Europe, it is difficult to imagine the UK regime becoming significantly out of step with the EU in the near future. For studios planning a worldwide launch, the geographical distinction will be largely academic anyway, and compliance will continue to be driven by the territories with the strictest regimes, which in many cases means the EU.
Kostya Lobov (@LawyerKostya) and Liam Haeburn-Little are lawyers who advise on all things games and esports-related at London-based law firm Harbottle & Lewis (www.harbottle.com).