Reddy: Women in the industry must play their role
Tearaway's female character wouldn't exist if Media Molecule's studio head hadn't demanded it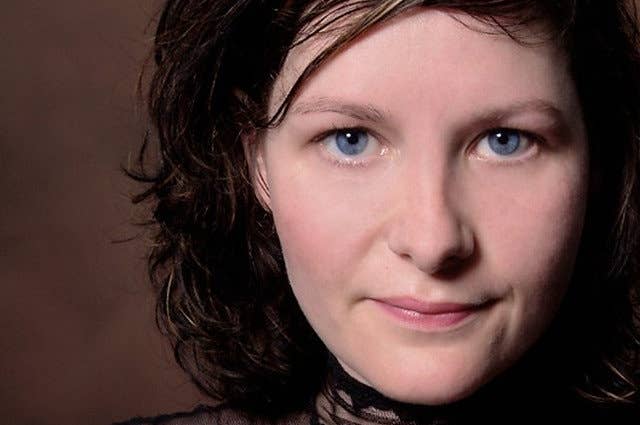 Media Molecule studio head Siobhan Reddy has used her keynote speech at the Women In Games conference to compel women to be more proactive in making changes in the industry, and revealed how that led to her demanding a female character for Tearaway.
"It's up to us as the women of the industry to be able to play our role in changing the perceptions of the technology fields, because otherwise the changes will come much slower," she said.
Reddy recognised that women often don't speak up in boardrooms, but it is vital that they are present and actively participate in the big discussions at their studios.
"Saying 'f*** it' to the fear of it all, which is when we can actually make our big differences and make our mark on things."
She used the example of demanding a female character in Tearaway, Media Molecule's latest game, which is due for release later this year.
"She wouldn't exist if I hadn't put my foot down," Reddy explained.
"It was important to me that we investigate a female lead on Tearaway. That doesn't mean that I think that every single game, book, television show needs to be for the broadest audience... but for this it was really important to me."
But she also warned against assuming the worst when it comes to the debate over gender balance in the industry's products - that sometimes someone draws a male character purely because they are male too, and artists often work in their own image.
Reddy added that the industry is at a crossroads, and dealing with a lot of emotive issues, but the fact that these discussions are happening at all was hugely positive.
"It's this growing female audience that's going to be very influential on how games are made and how they are made in the future," she said.
She encouraged women to simply refuse to work at studios where they feel they aren't listened to, or where they find themselves working on games they hate.
"Some people will still make really overly violent male characters and overly sexualised female characters," she said. "We have to show our distaste for that by not buying them and not working on them and by not supporting them."
Those interested in joining Women In Games can find more details at the official site.