Redbubble launches fanart program for indie devs
Studio-curated collections generate revenues for artists and IP owners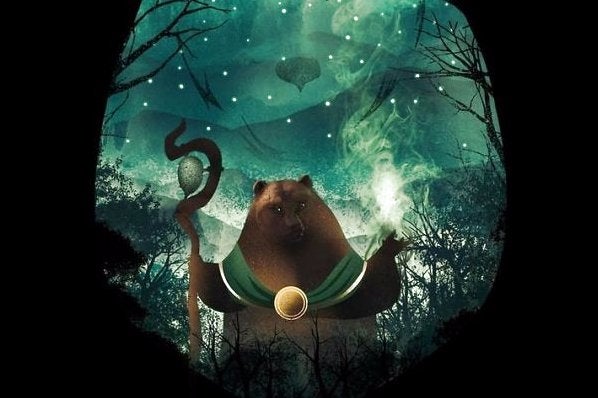 Online art marketplace Redbubble has launched a programme of collaborations with indie game studios, helping them to curate collections of fan art based on their IP for sale on the company's website.
Redbubble's business model revolves around artists contributing designs of their own, which can then be printed as posters, on t-shirts, cushions, phone cases etc. When a customer buys an artist's print, they receive a cut of the sale price. With the new partnership, a select group of up and coming indies have been chosen to promote artists whose base designs on their games, with revenues divided between the studio and the artist themselves.
In the first round of curators are Armello developer League of Geeks, Crypt of the Necrodancer studio Brace Yourself Games, Free Lives Games with BroForce, 17Bit's GalakZ, and Redhook Games - creators of punishing RPG roguelike Darkest Dungeon. However, the company is already looking for more creators to join the program and curate their own collections.
"Our first criteria is we want to work with rights holder partners that are forward looking, and understand the new wave of creativity and remixing unleashed by the internet, like YouTube Let's Play videos," said Zezan Tam, Redbubble biz dev director. "We specifically targeted innovative independent game studios for this reason.
"It's also about fan passion. Independent game developers create some of the most innovative and captivating worlds in modern media with incredibly dedicated audiences, but the nature of being a busy independent developer means that merchandising is rarely a priority. Considering the almost turnkey art creation and merchandise capability that was already on Redbubble, I knew we had something great."
"Zezan approached us and we immediately saw the benefits not only for us and our community, but for indie developers around the world," said Trent Kusters, co-founder and director at League of Geeks. "Artists were already creating Armello fan art on the internet, so to direct it where it can be bought by our fans, get cut in on that profit and be able to put our stamp of approval on our favourite designs is phenomenal.
"At our scale, setting up a full range of merch just wasn't a reality, but Redbubble already have the range and the artist community."