Reboot Develop Red's final schedule adds ArenaNet, Magic Leap, Funomena
Klang Games, Housemarque and Absurd:joy will also speak at the conference in Banff, Canada this month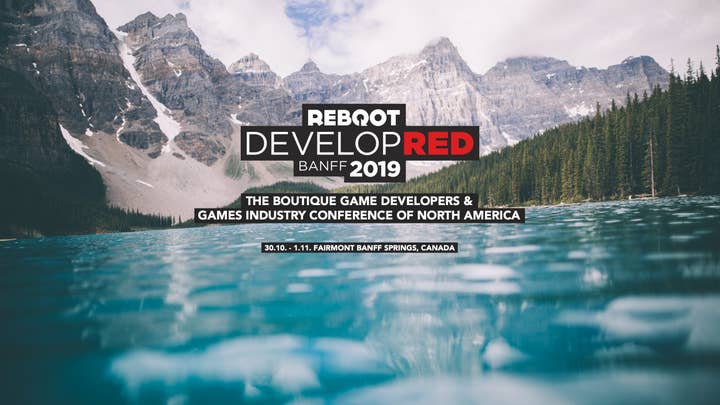 Reboot Develop Red has wrapped up its conference schedule for later this month, adding key staff from Magic Leap, ArenaNet and Funomena to an already busy line-up.
The final schedule includes talks from Magic Leap's director of developer experience Aleissia Laidacker, ArenaNet's lead game designer Jennifer Scheurle, and Funomena co-founders Robin Hunicke and Martin Middleton.
Other new additions to the line-up include Klang Games CEO Guðmundur Hallgrímsson, who is leading the Berlin-based company on its ambitious new project, Seed; Housemarque's Harry Krueger, who is game director on the Finnish studio's "first foray into the AAA space"; and Andy Moore and Cy Wise from Absurd:joy, a new studio from the founders of Owlchemy Labs.
There will also be appearances from Dave Chan, the composer whose body of work includes Prey, Splinter Cell and Mass Effect, and Illfonics art director Tramell Ray Isaac, who has worked on storied franchises like Fallout, Neverwinter Nights and Planetside.
Reboot Develop Red has already announced The Coalition, Hinterland, EA, Bungie, Bioware and many more for the event, which takes place in Banff, Canada later this month.
This is the first Reboot Develop conference to take place in North America, and it will feature tracks dedicated to Technology and Virtual Reality -- the former in partnership with The Khronos Group, and the latter in partnership with Oculus VR.
The conference is also offering a Reboot Develop Scholarship, which is intended to help "underrepresented talent" with accessing the event. The initiative includes a conference pass, accommodation, local shuttle transfers, meals and a space at the indie booth.
You can find more information about the speakers, their talks, and tickets on the official website.
Reboot Develop Red takes place at the Fairmont Banff Springs in Banff National Park, Alberta, Canada, from October 30 to November 1, 2019.
GamesIndustry.biz is a media partner of Reboot Develop Red. We will attend the show with assistance from the organiser.