Read GamesIndustry.biz Magazine Issue 3 right now
Or wait and pick it up at E3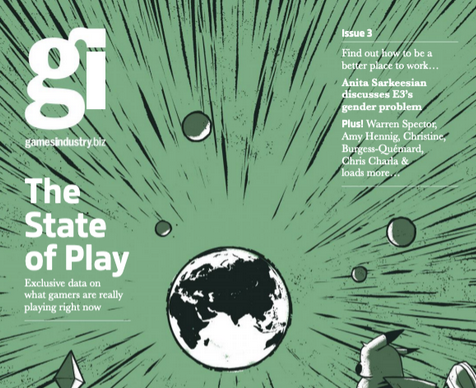 The third edition of the GamesIndustry.biz Magazine can be read online right now.
Issue 3 opens with exclusive data on the state of the games industry, and features leading industry experts such as Anita Sarkeesian, Kim Belair, Amy Hennig, Warren Spector, Chris Charla, Christine Burgess-Quemard and many more.
The magazine also once again features game creators discussing their favourite video games, while a special four page feature offers advice and tips on how to be a better place to work.
We also close the magazine with our first GamesIndustry.biz Crossword. Which we're far too proud of. First one to solve it wins our eternal admiration.
It will be distributed on the show floor at E3 next week in the various magazine distribution areas. Alternatively, if you can find me or our intrepid US editor Brendan Sinclair, we're bound to have a few copies on us.
But if you simply cannot wait a moment longer -- you can download the magazine or read it online right here.
You can also check out Issue one. And Issue two.