GAME administrator "hopeful" of sale as a going concern
Update: PwC believes there's room for a specialist game retailer in Europe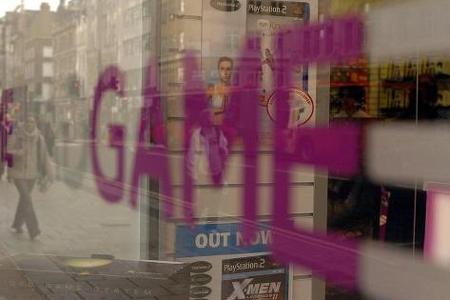 Update 2: GAME administrator PwC has said it is hopeful that the retail business can be sold as a going concern, and it believes there is room for a specialist games retailer on the UK High Street
"The group has faced serious cashflow and profit issues over the recent past. It also has suffered from high fixed costs, an ambitious international roll-out and fluctuating working capital requirements," said Mike Jervis, joint administrator at PriceWaterhouseCoopers.
"Despite these challenges, we believe that there is room for a specialist game retailer in the territories in which it operates, including its biggest one, the UK. As a result we are hopeful that a going concern sale of the business is achievable."
The company officially went into administration today after failing to find a buyer despite numerous reports of interest.
As of January 31 this year, the business had a turnover of £1,625 million with 609 stores in the UK and Ireland employing 5,136 staff. A further 385 are employed at head office in Basingstoke.
Update 1: The Game Group has confirmed today that PwC is acting as administrator for the business.
"This decision is taken after careful consideration and ceaseless interrogation of every possible alternative," said the company.
"The Board would like to thank the teams of GAME and Gamestation colleagues around the world for their exemplary dedication, passion and professionalism."
Original story: The Royal Bank of Scotland is leading a group of lenders hoping to buy out The GAME Group after is goes into administration.
According to a report by This Is Money, the group intends to buy a slimmed-down business with administrators PwC likely to announce the closing down of a number of stores in the UK today.
The business has around 600 GAME and Gamestation shops, employing up to 6000 people.
The Game Group was delisted from the London Stock Exchange last week after the board admitted it no longer had any value.
Bids for the company are also expected from OpCapita and American rival GameStop.
Last week EA's UK boss Keith Ramsdale said that he expects the Game business to return to the High Street in some form, hoping it will take a more multiformat approach.