Razer sells every product at a loss
CEO Min-Liang Tan jokes that eventually Razer will "grow up and be a proper company"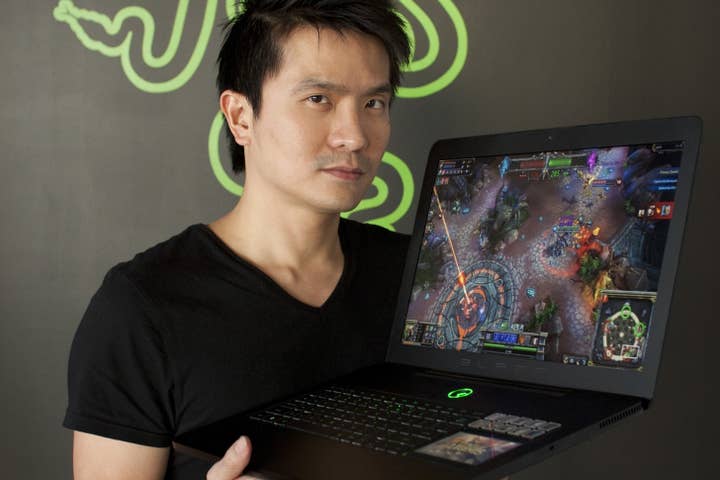 In an interview with VG247, Razer CEO Min-Liang Tan admitted that every product the company ships is sold at a loss. The statement came up when Tan was asked about the sales of Razer's left-handed gaming mouse, which he said sells "terribly." Tan said his company is focused on gaming, not just ideas that make a profit.
"We're not run like a real company, I know. It's insane, but every single product we ship, we're shipping at a loss. Life is short. And it's funny to see someone using a left-handed mouse," he said. "I have great investors. They're passionate about what they do. I tend to be able to deflect any questions like 'how are we doing on a business level? How profitable are we?' by going 'Look at this! Isn't it cool?' And they go 'Oh yes, it's cool,' and then I agree. Yet another board meeting saved."
"Our investors are genuine product people. I'm thankful for it. I cannot imagine if somebody's just interested in like, a bottom line or a profit," he explained. "We've been able to make decisions that make absolutely no commercial sense whatsoever. Even the laptop flies in the face of industry reports. You know, 'PCs are dying, everyone should get out of the PC industry' and here we are going 'Great! Let's invest as much money as we can in building a PC laptop.' Right? Doesn't make any sense but hey! Look at it! It's cool."
Razer recently released its Razer Blade gaming laptop in Australia, which the company touts as the world's thinnest gaming laptop. The Blade is plenty powerful, but it's also pretty pricey at $1,999 for the cheapest model. Tan said that the Blade is only possible because Razer is willing to spend the money on significant R&D.
"For every finished product that goes to market, there are probably four finished products that we've done but not released," Tan explained. "It's one of those things, a Razer design initiative. We take a million years to get anything out. If you put things in perspective, most other companies probably launch more products in a single year than we have done in the past - since we were founded."
"It's like a running joke. We launch on the average maybe five, or four new products a year? And our customer base complains that we launch the products too fast. I'm trying to figure out why. Most other companies launch about 50 new products a year, or even 100. We launch very few products - but products that everybody wants. if there are 50, you might only want one of them, or three of them, but because we're just so lazer-focused on gamers themselves, every single thing becomes a gamer's requirement."