Razer launches cryptocurrency initiative
Peripheral maker asks users to install mining software in exchange for Razer Silver loyalty reward points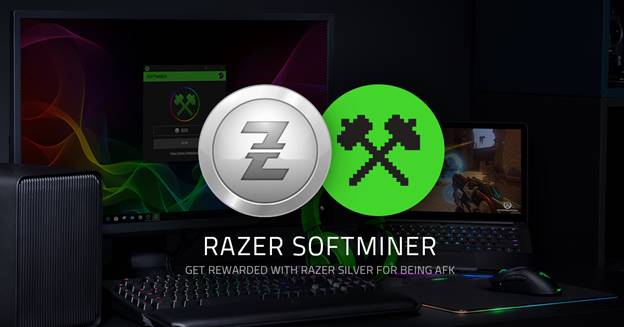 Razer wants its fans to mine cryptocurrency in exchange for loyalty reward points. The company yesterday announced the Razer SoftMiner, a program that will run a PC's GPU in the background to generate crytptocurrency for a third-party company and compensate the user with Razer Silver virtual currency.
The SoftMiner app is the product of a partnership with GammaNow, which also runs a separate mining app where users are rewarded for running the program with coupon codes for other games, or Steam credit. One difference is that in SoftMiner, users are only rewarded with Razer Silver, which can be redeemed for Razer products, a selection of about two dozen games, or discounts on Jinx clothing, Loot Crate subscriptions, and Holy Potatoes merchandise.
A Razer representative told GamesIndustry.biz that the SoftMiner app will mine a variety of cryptocurrencies, and provided some clarity on the business model.
"We do not in fact split anything with [GammaNow]," the representative said. "They have purchased Razer Silver and award it directly to the users through the platform, which is integrated with SoftMiner. Razer is simply providing the software, integration with GammaNow, and the virtual currency credits to be distributed."
SoftMiner is currently in beta testing and can accommodate up to 5,000 users per week.