Ratchet & Clank: Rift Apart is the latest PS5 exclusive to claim No.1 | UK Boxed Charts
It's the second Insomniac-developed game to claim the top spot this year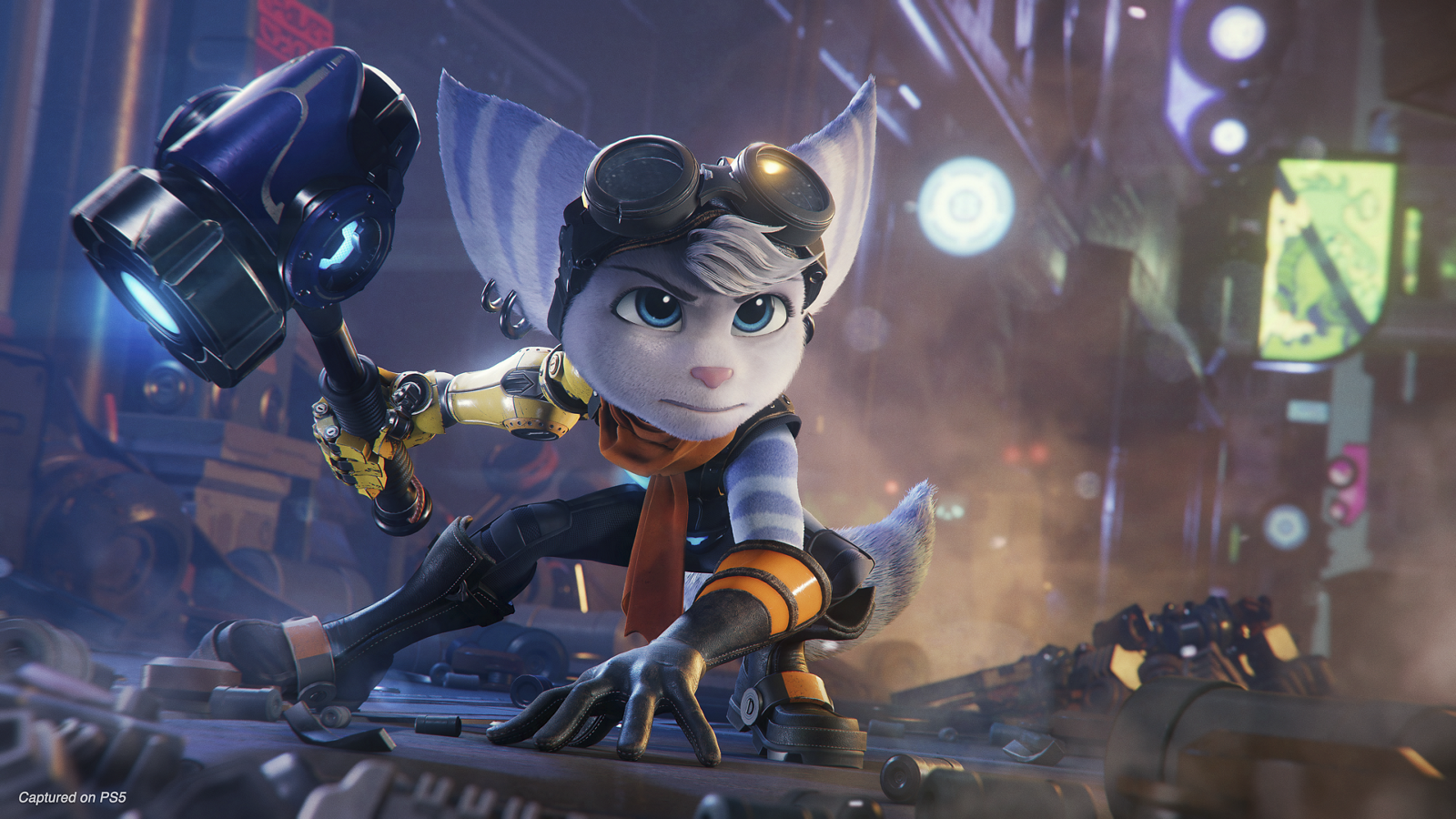 PS5 exclusive Ratchet & Clank: Rift Apart was comfortably No.1 in the UK boxed charts.
The action platformer has sold in-line with similar exclusive releases this year, including Nintendo Switch games New Pokémon Snap and Monster Hunter: Rise. The game sold three times more at launch than the last PS5 exclusive Returnal, although that was a more specialist title. It is the second biggest PS5 boxed launch so far, behind Spider-Man: Miles Morales (which was also developed by Insomniac) but ahead of Assassin's Creed Valhalla.
It's the second biggest launch for a Ratchet & Clank game behind the 2016 PS4 remake of the original. That game sold 29% more units in its first week than the new game, although things were very different back then. For starters, PS4 sales were almost four times that of PS5. That game launched at a budget price (£30 vs £70 for Rift Apart), and Rift Apart also has to contend with the football and the hot weather in the UK.
Even so, in terms of revenue, it is the biggest Ratchet & Clank launch so far, by quite a big margin. All comparisons courtesy of GfK.
Ratchet & Clank may have been the biggest new game of the week, but there were other new boxed titles that arrived on shelves during the past seven days. At No.9, we have Torn Banner's Chivalry 2. The game sold best on PS5 (41% of sales), followed by the Xbox Series machines (32%) and then PS4 (36%).
Another PS5 release this week is the updated Final Fantasy VII Remake Intergrade. The game only managed No.12 in the charts. Of course, this data only counts physical sales. Digital data is not included and arrives later in the week.
Drop down to No.26 and there's another new release for PS5 and PS4 in the form of Guilty Gear Strive.
Just holding into the Top 40 is Biomutant, which drops from No.16 to No.40. The game debuted at No.2 just two weeks ago. Meanwhile, Sniper: Ghost Warrior Contracts 2 has done very well in its second week, dropping just 18% in sales and slipping from No.12 to No.13.
Things do start to get a bit quieter on the release front as we head into the summer. Yhere are a couple of Nintendo Switch releases to come, namely Mario Golf: Super Rush later this month and Zelda: Skyward Sword in July. Switch games typically perform well in the boxed charts, so expect both of those games to reach No.1.
Here is the GfK Top Ten for the week ending June 12, 2021:
| Last Week | This Week | Title |
| --- | --- | --- |
| New Entry | 1 | Ratchet & Clank: Rift Apart |
| 1 | 2 | FIFA 21 |
| 3 | 3 | Mario Kart 8: Deluxe |
| 2 | 4 | Animal Crossing: New Horizons |
| 4 | 5 | Spider-Man: Miles Morales |
| 6 | 6 | Assassin's Creeed Valhalla |
| 7 | 7 | Minecraft (Switch) |
| 5 | 8 | Resident Evil: Village |
| New Entry | 9 | Chivalry 2 |
| 9 | 10 | Miitopia |