Rare veterans start new studio Flippin Pixels
Five staff form mobile studio with 20 years of Rare experience behind them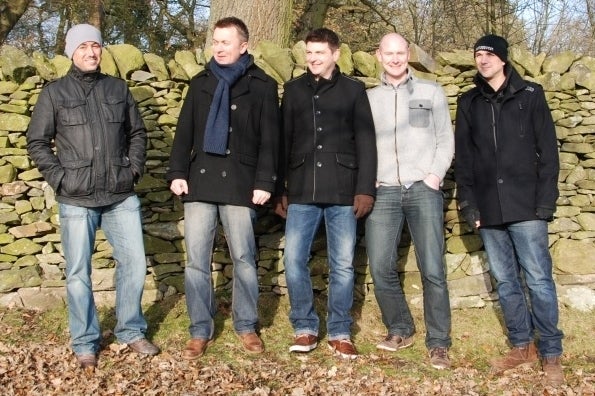 Five veterans of Microsoft's Rare studio have left the company and formed a new business, Flippin Pixels.
Having worked on 20 years worth of Rare games - from Blast Corps and GoldenEye to Viva Pinata and Kinect Sports - the team is now setting its sights on the booming smartphone and tablets market.
"It's a new challenge, we've all been very much in the traditional console space for years," Steve Brand, studio director, told GamesIndustry International. "It sounds like a cliché but we all fancied the change. And the opportunities that are there within the space, we thought we could really offer something with all our experience behind us."
The team may be from a console background, but having left Rare in stages last year, Flippin Pixels is switched on to the realities of the mobile market.
"We have a lot to learn, but what we do bring is years of console experience and high quality execution," offered James Ackroyd, software director.
"We've only just recently been looking at how to monetise through games. The nature of the mobile market is so fast moving you can't afford to stay on something for months. You need to get it out there while it's still fresh. It's a little bit like buying a lottery ticket but if you've got the quality there hopefully that rises to the top."
The rest of the team consists of art director Steven Hurst, design director Shaun Read and technical director Gary Richards, who had been with Rare for 22 years with a large part of that time focussed on handheld game development.
The shift from consoles to mobile formats was a natural progression and reflection of the team's own interests, according to Brand.
"I grew into a different type of gamer," he said. "I always considered myself a core gamer. But as years pass and you get older, you have family and time becomes more precious so you consume games in different ways. Personally I've moved to a mobile and tablet area in terms what I do. It's exciting to explore new opportunities in those areas."
The studio is already working on a number of projects and confident the game mechanics will stand out in what is already a crowded gaming market.
"Some of the concepts we're working on right now are very robust," adds Brand. "We've got some really nice game mechanics and monetisation structures throughout them. We'd like to think that every game we've worked on has either raised the bar or enhanced a certain genre in some way and we'd like to continue with those Rare ethics."
"We have a concept that's actually partway into development and the rest of our concepts are in paper form and bubbling to the surface. We'll build those out to a bigger business plan and approach publishers with them, that's one of the short-term goals," he revealed.