Quantum Break is the UK's #1 retail game
Remedy's latest beats Codies' Dirt Rally to the top spot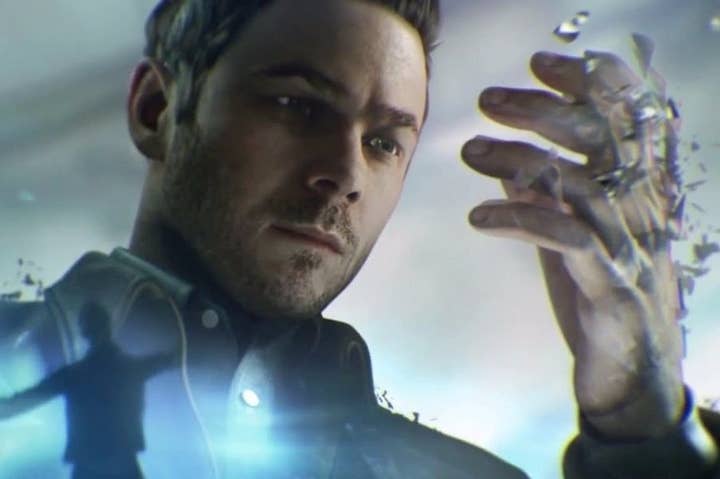 Remedy Entertainment's Quantum Break was the number one retail game in the UK last week.
And it wasn't without competition, either, beating Codemasters' Dirt Rally to the top spot. Quantum Break is, of course, an Xbox One exclusive, though it has also been released on PC. At the time of writing, however, the PC version was the subject of a great deal of scrutiny due to its technical performance - see this Eurogamer article for more.
While a number one in a single market without the inclusion of all digital sales is a minor victory, Microsoft was nevertheless keen to celebrate. Aaron Greenberg, the head of marketing at Xbox, tweeted the news over the weekend, before the official release of Ukie and Gfk Chart-Track's data.
Quantum Break wasn't greeted with unanimous praise, though, with scores from respected outlets occupying both ends of the ten-point scale. Read our Critical Consensus analysis for more.
| Last Week | This Week | Title |
| --- | --- | --- |
| New Entry | 1 | Quantum Break |
| New Entry | 2 | Dirt Rally |
| 1 | 3 | Tom Clancy's The Division |
| 3 | 4 | FIFA 16 |
| 2 | 5 | Far Cry Primal |
| 4 | 6 | Grand Theft Auto V |
| 5 | 7 | Call of Duty: Black Ops III |
| 6 | 8 | EA Sports UFC 2 |
| 8 | 9 | Tom Clancy's Rainbow 6: Siege |
| 7 | 10 | Star Wars Battlefront |