PwC denies GAME Australia closure rumours
Administrator says liquidation stories false, no stores closing this week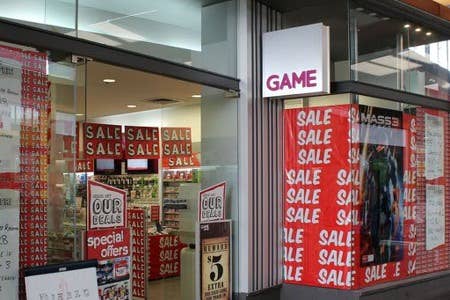 PricewaterhouseCoopers has put a stop to rumours that GAME Australia would close all its shops this week.
"Someone's been going around saying that GAME is going into liquidation, but that decision won't be made until the next creditors meeting," PwC's Meghan Senior told Kotaku.
The retail chain, which went into administration last month, is currently having a 40 per cent off sale, which PwC admits may have been misconstrued.
"I've been informed that the 40% sale is simply an attempt to move stock and get customers into the stores, it's not a closing down sale."
The creditor meeting is currently scheduled for June 19.