PuzzleSocial builds exec team
New CTO, VP of engineering and director of growth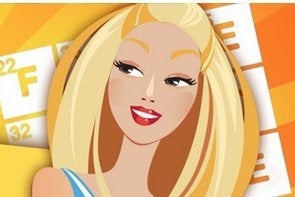 Daily Celebrity Crossword developer PuzzleSocial has added three new executives to its team in CTO James Morgan, VP of engineering Sergio Mertsching and director of growth Shamanth Rao.
Morgan and Mertsching had already worked on Celebrity Crossword developer but now join the company on a full-time basis, while
"Publishing fresh content as a daily game is how we solve the retention problem faced by most game developers," said CEO Jeb Balise.
"These hires solidify our commitment to making Daily Celebrity Crossword a household name, and to supporting daily content-driven games 365 days a year."
Rao previously worked at Bash Gaming as senior manager of user acquisition and focused on casual title Bingo Bash. He's also a writer and his work has appeared in Narratively, Forbes Life, Mint and Outlook Lounge.
"PuzzleSocial's ability to create and gamify a continuous stream of quality content is an exciting way to look at casual games," added Rao.
"I look forward to supporting the ongoing growth of Daily Celebrity Crossword as we continue to develop the brand and build a strong, loyal user base."
PuzzleSocial is based in New York and was founded in 2010. It launched Daily Celebrity Crossword in 2012.