Puzzle & Dragons trounces Clash of Clans in mobile ARPU
SuperData says GungHo's title earns almost $12 per user versus Clash of Clans' $1.31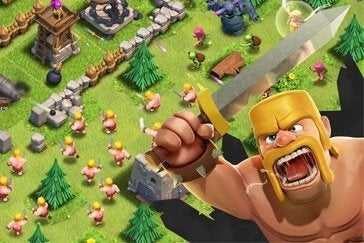 A new report from SuperData has put GungHo's Puzzle & Dragons at an imposing worldwide lead in terms of average revenue per user on mobile.
According to data collected in the 12 months preceding the end of March 2014, Puzzle & Dragons earned an average of $11.89 per user, more than five times the ARPU of its next nearest competitor: Big Fish Casino, which has ARPU of $2.07.
Perhaps the most surprising detail in SuperData's report is the gap between Puzzle & Dragons and Supercell's big earners, Hay Day and Clash of Clans.
Both companies were acquired by the Japanese telecomms corporation SoftBank in big money deals. However, according to the data even when the ARPU of both Supercell games are combined, Puzzle & Dragons still earns around six times the revenue.
In terms of analysis, SuperData suggests that "a rich social fabric" distinguishes the most successful mobile games. Puzzle & Dragons, it points out, emphasises, "a multiplayer experience and allows players to construct their own deck, shows the potential on mobile platforms."