Publishers sued over fantasy sports patents
EA, Activision, Zynga, Take-Two, Konami among targets of suits over games based on real-time events and TV shows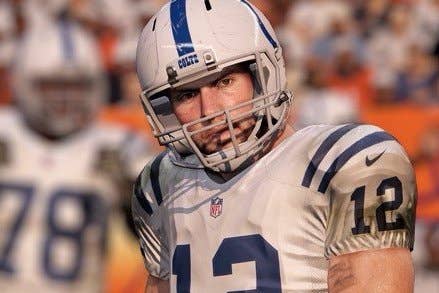 A number of game publishers are facing litigation over a pair of fantasy sports patents. In recent weeks, an Austin, Texas-based company called Virtual Gaming Technologies, LLC has filed suit against EA, Activision, Zynga, Take-Two, and Konami, alleging each company has made substantially similar violations regarding two patents it holds the right to.
According to complaints obtained by GamesIndustry.biz, Virtual Gaming Technologies claims that many of the most popular sports gaming franchises in the world are infringing on its patents covering interactive games that are based on events occurring in real time, like letting a fantasy sports owner trade players mid-game depending on their real-life counterparts' performance. One of the patents in question also covers interactive games based on real-time or taped television broadcasts.
Games specifically mentioned as infringing include EA's Madden, FIFA, and NHL series, Konami's Pro Evolution Soccer 2015, Take-Two's NBA 2K15 and WWE 2K16, Zynga's NFL Showdown and Activision's NASCAR The Game: Inside Line. In each case, Virtual Gaming Technologies is seeking damages with interest.
According to the Texas Office of the Comptroller, Virtual Gaming Technologies first established itself in the state on September 24. The US Patent and Trademark Office indicates that it obtained the rights to the two patents in question on October 29. On November 2, the company filed lawsuits against DraftKings, FanDuel, and DraftDay Gaming Group. In total, it has already filed no fewer than 16 lawsuits in US District Courts.