Psyop Games hires Activision Blizzard, Rockstar veterans
Rocco Scandizzo will be MD, Matt Wilkinson will be head of technology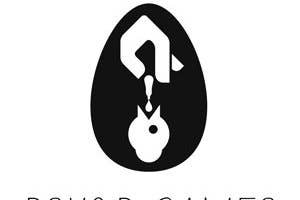 The multimedia production company Psyop has demonstrated the ambition of its new games division with several new hires.
Rocco Scandizzo will be the managing director of Psyop Games, accepting the role after more than two years as a video games agent for the Creative Artists Agency. Prior to that, Scandizzo worked as a business development executive at Activision Blizzard, and in brand management for both Atari and THQ.
"Rocco's knowledge of the games industry is an invaluable asset," said Mark Tobin, COO of the Psyop Media Company, in a statement. "He has quickly put together a team whose passion, experience and dynamic personality are the perfect ingredient to stir up the creative possibilities as Psyop takes a serious step into becoming a full spectrum creative studio that has a robust games arm."
Joining Scandizzo at Psyop Games is Matt Wilkinson, who will be the division's head of technology. Wilkinson was the senior director of technology at Activision for more than 10 years, with a career stretching all the way back to 1990, when he landed his first engineering job at Rare.
Psyop Games will also draw on "design and writing oversight" from two other industry veterans: Christian Cantamessa, who was lead designer and one of the writers on Red Dead Redemption while at Rockstar San Diego, and Jeff Harkavy, whose recent writing credits include Ubisoft's The Crew and Warner Bros. Middle-Earth: Shadow of Mordor.